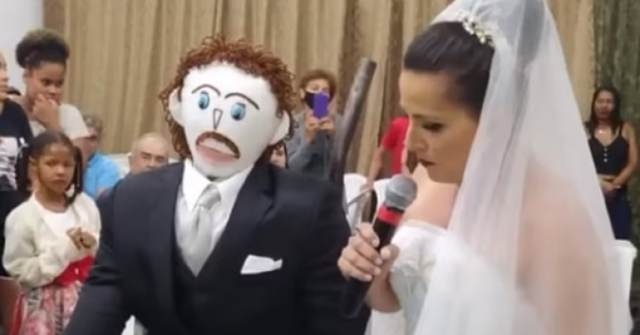 Earlier this year, Meirivone Rocha Moraes, thirty-seven, from Brazil made international headlines when she came forward to proclaim her love for a ragdoll named Marcelo. Now, Moraes is making headlines again because she claims that her husband has betrayed her trust by sleeping with another woman ahead of their one-year wedding anniversary.
Although Moraes considered the ragdoll to be the "love of her life," she now claims that their tenuous relationship is "hanging on by a thread" because Marcelo "cheated" on her with another woman.
In her account of the events, Moraes claims that her ragdoll husband "went to a motel with another woman" and that she even "found texts on his phone" from another woman. Clearly, she caught Marcelo cheating on her even though he doesn't have a brain of his own.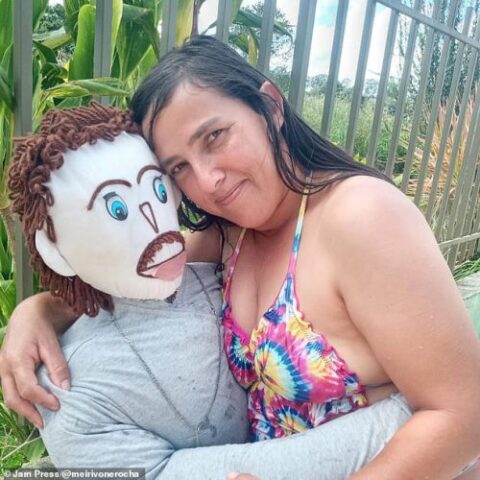 The romance between Moraes and the ragdoll Marcelo began with a pregnancy. Moraes said that she became pregnant after having sex with the ragdoll, so she decided to host a shotgun wedding to tie the knot before bringing a baby into the world out of wedlock.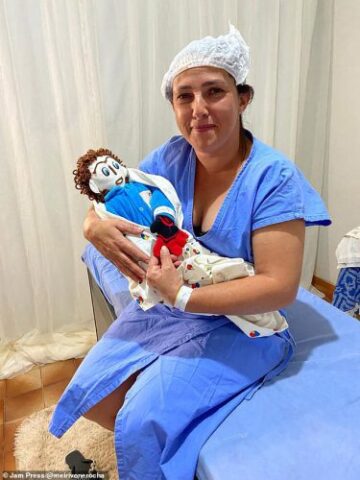 Moraes planned a large wedding and invited two hundred fifty people to watch her tie the knot to the ragdoll husband.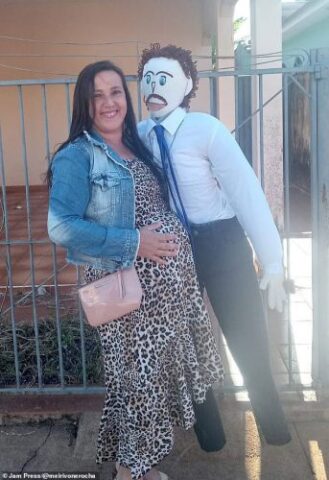 After their lovely wedding, Moraes "gave birth" to a baby in a matter of just thirty-five minutes in her home. The birth was attended by a doctor and a nurse and the birth was live-streamed to at least two hundred eager viewers who wanted to see the baby of the ragdoll husband.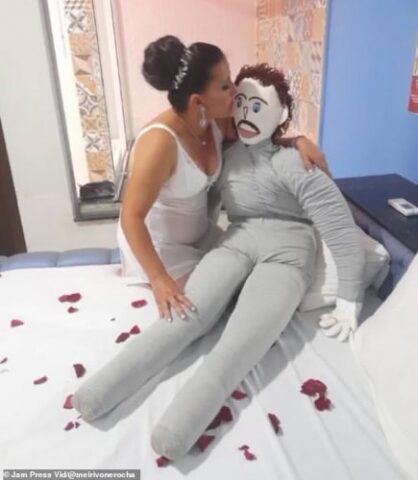 However, Moraes began to doubt her relationship with the ragdoll because he was not working which put extra pressure on her as the primary breadwinner. She found herself struggling to pay the bills since her deadbeat ragdoll husband was not working to make money for the family.
Now that Moraes has caught Marcelo "cheating" on her with another woman, the pair are sleeping in different beds. Moraes is the mother of three children but continues to pursue her relationship with the ragdoll because he doesn't fight back or lift a finger like other men she has dated.
Moraes shared the betrayal on TikTok where her video amassed more than 1.6 million views and 120,000 likes.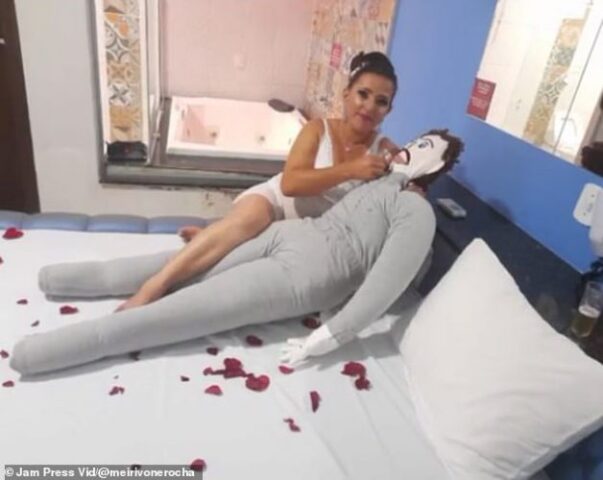 "I was very sad and I could barely sleep because I love my husband so much, but he denied the betrayal. I found out through a friend who told me that she saw Marcelo entering a motel with another woman while I was hospitalized for three nights and three days with Marcelinho, our son, who had a virus. At first, I thought she was lying, but then I started looking through his phone and I saw the conversations, which made me sure he was cheating."
She added, "He kept denying everything and said he loves me very much, as well as asking for forgiveness and crying a lot. The argument was ugly and scared [our son] who was crying, so I shouted to him, 'Do you see what you've done?' I asked him who the woman was and he didn't respond."
She wants to kick the cheater out of the house, but her newborn baby would miss the ragdoll too much.
"I wanted to put him out of the house but our baby is growing up and at this stage, he would miss his father a lot. Also, the love I feel for him made me forgive – not completely – but I don't think I could live without my husband."