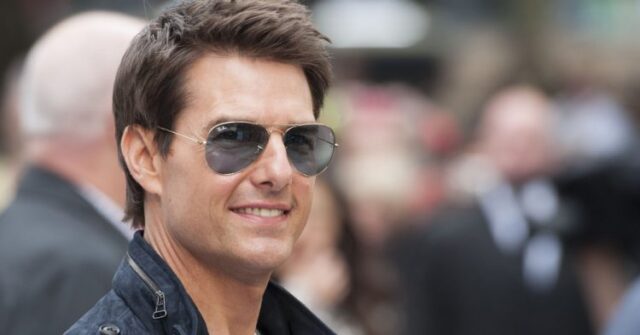 Tom Cruise, one of the most famous actors in the entire world, has decided to go back to being a single bachelor. The famous A-list star recently split up from his girlfriend Hayley Atwell as the two claim they are "better as friends."
This is the second time Cruise has broken up with Atwell, and this breakup comes just weeks after she supported her 59-year-old then-boyfriend for the release of his film Top Gun: Maverick.
The pair first broke up, according to The Sun, back in September 2021. However, this seems to be the final time they are ending their relationship. Atwell was Cruise's costar in the movie Mission: Impossible 7 and is currently forty years old, making her a much younger woman compared to Cruise.
A source blabbed to The Sun about Cruise's latest breakup and said, "Unfortunately, it hasn't worked out for them. They have now decided they are better as friends."
According to the source, the couple did not enjoy all of the publicity they endured when they went public with their relationship. They preferred to keep their romance in the shadows of their private bedroom.
"They get on really well and have fantastic chemistry, which is why they decided to quietly give the relationship another try earlier this year. What was working behind closed doors didn't work out so well when it was made public, and the fanfare around them as a couple exploded again," the source stated
The couple had a "genuine" romance, despite the rumors, according to the source. The person added that "In spite of some rumors to the contrary, it was never just for the cameras."
Atwell recently supported Cruise during the May 19, 2022, premiere of his latest Top Gun film when it was shown in London. She looked amazing in a tight crop top and a velvet skirt. At the time, a source told The Tun that she was there to support her boyfriend and make it known that she has his back when it comes to his work.
"She's purely there to support him. It's a big step for them."
Cruise fell for Atwell when the pair met on the set of Mission: Impossible 7. They started dating back in 2020 at the height of the global pandemic and got through a lot together. By December, they were an item. But by September 2021, their romance seemed to have "run its course," according to someone familiar with their affair.
An insider told The Sun about the breakup: "It has been a very intense period of filming together. They really got on well – but as the latest film winds down, they've decided to go back to being friends. Their filming schedules are very full-on, and Tom has a number of other commitments coming up and is always shooting around by private helicopter and jet, so it just ran its course. But they're still happy to work together. It's a shame, but just one of those things. They still get on well."
What do you think about Tom Cruise's breakup?