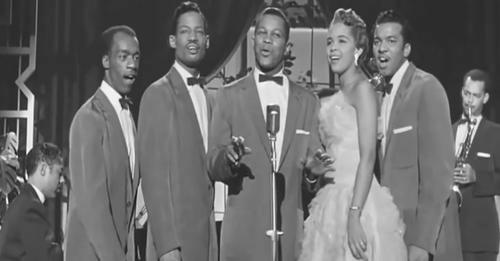 The Platters were formed in 1952. The vocal group was one of the top-selling singing groups of the early rock 'n' roll era. In this video, they perform one of their most famous songs, 'The Great Pretender.'
The Platters had number one hits on the Billboard charts for twelve years. The group's first number one hit was "The Great Pretender," written in a hotel bathroom by the band's manager, Buck Ram.
In this video, The Platters sing "The Great Pretender" live in 1955. Tony Williams leads the vocals, and he is often praised for his very high tenor tone. He can really shine in this performance.
The song is all about the masks we all wear every day. We wear them to show a happy, put-together face to the world. However, we are sad, confused, and scared behind the masks.
The song begins, "I'm the great pretender / Pretending that I'm doing well / My need is such I pretend too much / I'm lonely, but no one can tell." Ram's lyrics speak to a universal experience of keeping our guard up due to a fear of letting anyone see the real us.
Freddie Mercury of the rock band Queen famously covered "The Great Pretender" in 1987. In Mercury's music video, he parodied many versions of himself in all of his costumes and stage personas. He shaved off his signature mustache in an attempt to show a less-guarded version of himself to viewers.
This original footage of The Platter's first number one hit is an excellent view of 1950s American music. The song lyrics remain relevant in today's world, and hearing Tony Williams croon the words make it easier to relate.