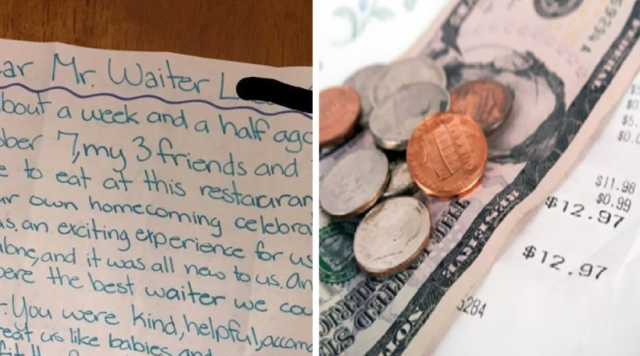 Teenagers are notoriously tough to serve at restaurants—they're loud and rowdy, and are typically bad tippers.
A group of teens' apology letter is trending this week after they lived up to their stereotypes, leaving a waiter a $3.28 tip on a dinner for four.
The waiter shared the story, which thankfully has a happy ending, with Live Play Eat. A group of young teens came into his restaurant before their homecoming celebration, the website says, and the waiter wanted to make sure they had a good time, remembering how important his own high school dances were. He was surprised to see that they had left him such a small tip at the end of the night, but he chalked it up to the ungratefulness of teens.
A week and a half later, he was in for a pleasant surprise when the kids delivered a heartfelt apology explaining what happened, and thanking him for "not treating us like babies." They even added in a full 18 percent tip, plus a little extra for "simply being amazing." You can read the rest of the letter in full below.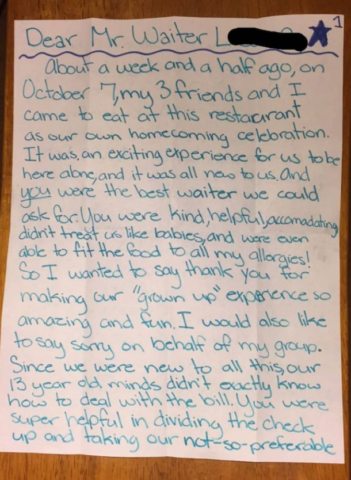 LIVE PLAY EAT