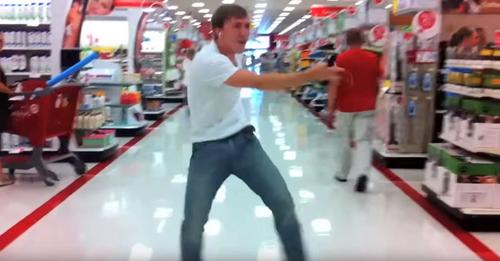 One man has earned millions of laughs almost overnight with a hilarious dance routine that has quickly gone viral.
He greets countless surprised onlookers with an unexpected show as he dances along to the beat of the iconic song "Footloose." The funny part is, only he can hear the music playing on his iPod!
The man isn't shy about showing off his moves, be it in a bustling Target store or an energetic arcade. With the music in his ears he dances freely without a care in the world.
There's just something infectious about his boldness that sparks laughter and joy in everyone around him. The best part is that his dance moves are actually on point!
Watch the clip below and you'll know why this video has already racked up more than 2 million views.