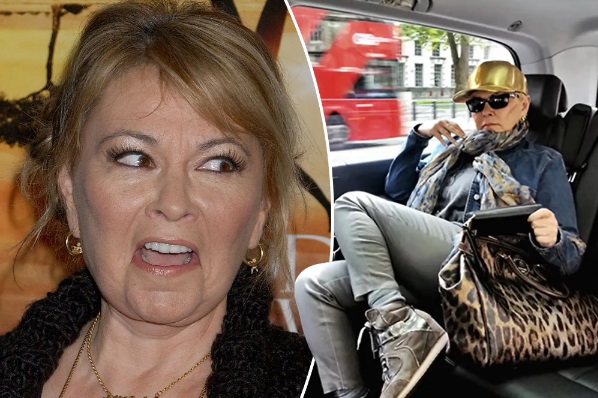 Four years after she was fired by ABC, Roseanne Barr is back to blast the network, saying that it had it out for her from the start.
The legendary comedian Roseanne Barr has reemerged to blast ABC for firing her back in 2018 over a tweet about Barack Obama's former advisor Valerie Jarrett that was deemed to be racist.
Barr made it clear that she still feels her firing was unfair, describing it as "witch-burning" in the new documentary "Roseanne: Kicked Out of Hollywood," which is set to air on Reelz on April 24.
This Week… 📺 Will you be 👀 watching? ✌️ #WhatsOnReelz #REELZ pic.twitter.com/c2lJYBwGtA

— REELZ (@ReelzChannel) April 18, 2022
Barr Sounds Off About Firing
Fox News reported that Barr explained that prior to her firing, ABC frequently called her about her tweets, which were typically pro-Donald Trump and anti-liberal.
"Any tweet that was not 'I love Hillary Clinton,' I got a call for," she recalled. "I removed it every time they called. And they called frequently."
At the time, the first season of the reboot of her iconic sitcom "Roseanne" was airing, and it was such a success that it had already been renewed for season 2. Despite the fact that liberal Hollywood stars frequently tweet outrageous things about politics with no repercussions, ABC executives had a big problem with Barr's conservative tweets.
"Everyone was begging me to give up my Twitter. Everyone," Barr remembered. "My kids were trying to lock me out, but I wouldn't because it's like I just couldn't."
"I'm a g—— American and I'm not going to do it," she explained. "I'm a comic. I'm a bad girl. I'm too rock and roll. I'm going to say f— it and f— you until I take my last breath."
Check out a trailer for this documentary below.
Barr Fired By ABC
Barr was finally fired by ABC in May of 2018 after her controversial tweet about Jarrett, and "Roseanne" was abruptly cancelled.
"I shoulda not did it, but by God, I was really p—– that day," Barr said. "And I did something I wouldn't do if I hadn't been on that Ambien. It makes you do a lot of crazy s—."
Barr went on to allege that she was never even given a chance to apologize and tell her side of the story before she was fired.
"When they called me up they were like, 'What possible excuse have you got for why you did this? Why you did such an egregious, unforgivable thing?' And I said, 'I have no excuse. The only thing is, I thought she was white. And they said nothing back," she stated. "And then I said, 'Let me go on 'The View' tomorrow and explain it and apologize. I made a mistake.'"
Barr's Firing Was 'Witch-Burning'
Nearly four years later, Barr is still livid over her firing, saying that it was "witch-burning."
"Witch-burning is what it is," Barr said of her firing. "Intellectual witch-burning. And arrogance and ignorance."
"All of the press of the United States, and the world and how they interpreted my tweet without any knowledge of the fact that I was sending it to a journalist in Iran about what was happening to the people in Iran," she added. "We were under such terrible censorship and it's just terrible and frightening."
Barr is also upset that her firing left her with the label of being a racist.
"There's not a racist bone in this woman's body," said her longtime boyfriend, Johnny Argent, with Barr adding, "I was called a racist. It was politically expedient for them to s— on my name."
Liberal stars are typically allowed to make whatever ignorant political statements that they want to without any repercussions whatsoever, yet conservative stars are often censored and blacklisted when they dare to speak their minds. What happened to Barr was deeply unfair, and we're glad to see that she is reemerging to call out the people and the network that tried to silence her forever.