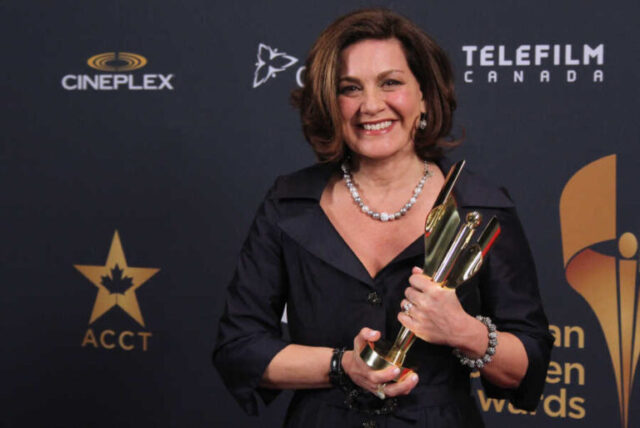 One of Canada's largest news organizations is feeling the heat after allegedly firing longtime news anchor Lisa LaFlamme for letting her hair go gray. LaFlamme took to Twitter to announce that she'd been fired from CTV National News, one of the country's most-watched news programs.
LaFlamme admits that she has been "blindsided" by the decision and goes on to detail why she thinks she was let go.
LaFlamme shared, "I'm still shocked and saddened. At 58, I still thought I'd have a lot more time to tell more of the stories that impact our daily lives."
LaFlamme has hosted the show since 2011.
I hope people realize that what happened to #LisaLaFlamme happens to many women – when there aren't cameras to capture it, when people aren't celebs, when they don't have household name recognition or the legal/financial security to come out with the full story
I have some news… pic.twitter.com/lTe3Rs0kOA

— Lisa LaFlamme (@LisaLaFlamme_) August 15, 2022
— Sarah M 🇨🇦❤️🏳️‍🌈 (@SareEmm) August 16, 2022
Like a lot of women, she stopped dyeing her hair during the health crisis, preferring to let her natural gray grow in. She later told viewers of the program that she wished she had decided to do so years earlier.
After all is said about @LisaLaFlamme_ and her departure from CTV, the inescapable conclusion and indefensible network position is as follows: 58-year-old women are too old. 58-year-old men aren't.
However, it's been reported that Michael Melling, an executive at CTV News, "asked who had approved the decision to 'let Lisa's hair go grey.'" Melling and LaFlamme have also reportedly disagreed over problems related to journalism and reporting the news.
What do sexism and ageism look like in Canadian journalism in 2022? Bell Media replacing a trailblazing 58 year old woman journalist as anchor of CTV's nightly national newscast with a less accomplished 39 year old man. #LisaLaFlamme
LaFlamme has been at the network for 35 years and was awarded best news anchor at the Canadian Screen Awards. Viewers from across the country were startled by her firing, and other business leaders in the country joined the discussion surrounding the apparent circumstances under which she was let go.
Investor Arlene Dickinson had celebrated LaFlamme's decision to "age gracefully" on national TV and commented that it was going well until "the folks at CTV brought their female ageism to work."
Lisa LaFlamme allowed herself to age on camera and in doing so gave me the confidence to shine in my natural beauty as I age. @LisaLaFlamme_ thank you for being an amazing woman I can look up to. @CTVNews Yikes. What a massive mistake.
— Sarah M 🇨🇦❤️🏳️‍🌈 (@SareEmm) August 15, 2022
Bell Media, which owns CTV, only commented that the decision to remove LaFlamme was based on "changing viewer habits."
Leaders at CTV are denying LaFlamme's allegations outright.
At a company town hall, vice president Karine Moses said, "I'm a woman. I'm a woman. I've been here for 25 years. Do you really think that I would fire a woman because she's a woman?"
Sociologist Amanda Watson commented, "Like many of us, I feel shocked and not surprised. I have a suspicion that her losing her job because she went grey can't possibly be what happened. And at the same time, I feel of course that's what happened … Every time I look in the mirror these days I ask why I'm [colouring my hair]. I don't have to. I'm a professor!"