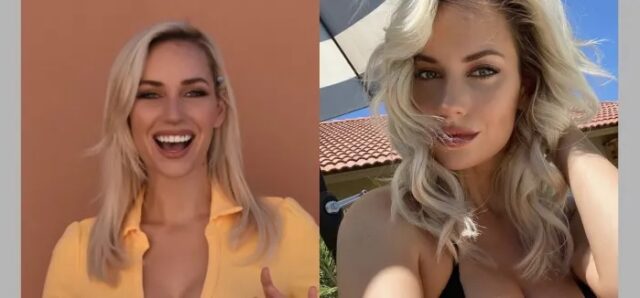 American golfer Paige Spiranac revealed that has been accused of "ruining the game" because of wearing low-cut tank tops that flaunt her cleavage.
News.com.au reported that Spiranac stated that gold was full of "hypocrisy," because everyone "is just playing this part of this perfect golfer when in reality it's nothing like that." She maintained that she is looked down upon because of the skintight outfits she chooses to wear.
"I wear a tank top and I'm the s'** and I'm the w**** and I'm the one that's ruining the game," she said.
However, her outfits have not disqualified her from playing. She played at San Diego State University and University of Arizona, and during two seasons, won All-Mountain West Conference honors.