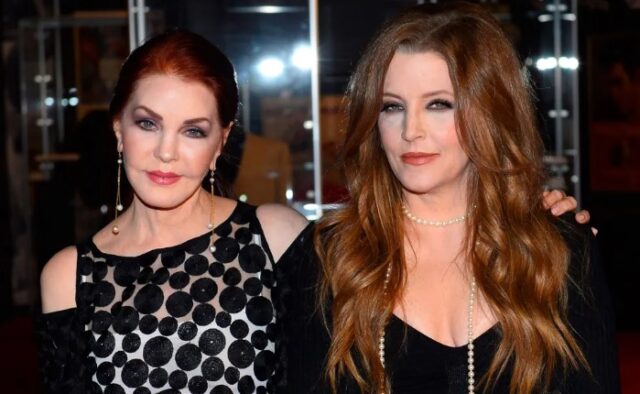 Priscilla Presley breaks her silence on her daughter Lisa Marie Presley's sudden death at 54.
Lisa Marie sadly repeated her father Elvis Presley's fate. She passed away from the same disease Elvis, his mother, and his father died from.
Days before her passing, Lisa Marie seemed not to be feeling well when attending the 2023 Golden Globes.
On January 12, 2023, it was revealed that Lisa Marie Presley had died at age 54. The singer-songwriter was most famous for being Priscilla and Elvis Presley's only child and daughter.
Hours before her passing, Lisa Marie's mother took to social media, sharing an image of herself and her late daughter. Elvis' former wife revealed how her daughter had been rushed to a hospital where she received care.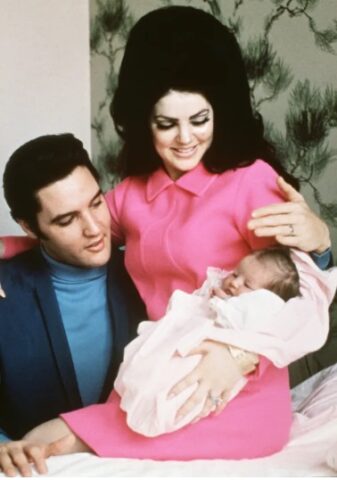 Priscilla asked her fans to keep her family in their prayers and said she felt those they received worldwide and asked for privacy. However, after Lisa Marie didn't make it, the star's heartbroken mother broke her silence when she released a statement saying:
"It is with a heavy heart that I must share the devastating news that my beautiful daughter Lisa Marie has left us."
Priscilla continued, "She was the most passionate, strong, and loving woman I have ever known. We ask for privacy as we try to deal with this profound loss." She concluded her statement by adding:
"Thank you for the love and prayers. At this time there will be no further comment."
On Elvis's social media accounts, another statement was given. It was revealed that Priscilla and her family were devastated and shocked by the singer's death but were grateful for the love, support, and prayers they'd received, and the cause of Lisa Marie's death was revealed.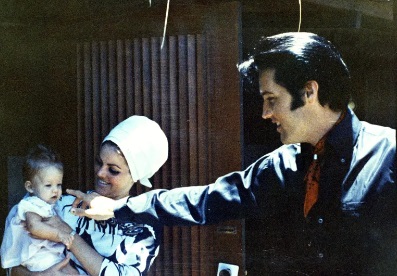 How Did Lisa Marie Repeat Her Father's Fate?
When Elvis died in 1977, Jerry Francisco, a Memphis medical examiner, revealed that cardiac arrest was the cause of his death. Peter Guralnick, a biographer, later shared how "drug use was heavily implicated" in the late musician's death.
Ironically, the star's mother, Gladys Love Presley, passed on from a similar issue on August 14, 1958, at age 46. It was revealed that her cause of death was a heart attack, and later it was shared that one contributing factor to her death was liver failure due to alcohol poisoning.
Vernon Presley, Elvis' father, also died of a heart attack at age 63, two years after the singer passed in June 1979. According to reports, EMTs rushed to Lisa Marie's Calabasas home on the day of her death after receiving a possible cardiac arrest report.
Sources claimed Priscilla's daughter went into "full arrest," and someone administered epinephrine once to regain a pulse. Paramedics also allegedly performed CPR on her before taking the singer to a hospital.
In the early afternoon, Lisa Marie's mother reportedly arrived at the hospital. Another insider revealed that the housekeeper was the one who found the late musician unresponsive in her bedroom.
Danny Keough, her ex-husband, arrived home at around the same time after he'd taken their children to school. He and Lissa Marie had been living together for a while, and he allegedly performed CPR until help arrived.
The late singer [Lisa Marie Presley] got emotional when the "Elvis" actor [Austin Butler] said "I love you forever" to her.
The late songwriter was reportedly placed in the intensive care unit (ICU) and was put on life support with a pacemaker temporarily inserted. She was allegedly in critical condition and placed in an induced coma.
Sources said on the morning of the day she died, Lisa Marie had complained about stomach pains that allegedly became more severe. Insiders said her death wasn't by suicide, but her unwellness began long before, and Priscilla and Riley Keough, the late star's daughter, were by her hospital bedside.
How Was Lisa Marie Feeling at Golden Globes?
Days before her passing, Lisa Marie attended the Golden Globe Awards on January 11, 2023. She was there to support the Elvis biopic and shared how much she adored actor Austin Butler's portrayal of Elvis in the film.
Lisa Marie appeared unsteady, spoke slowly, and slurred her words at the ceremony as she talked to the press. Her interviews were done alongside Jerry Schilling, who seemed to hold her steady.
When asked if she'd gotten to know Butler, Lisa Marie told Schilling she would grab onto his arm. Schilling, who appeared in the Elvis movie, had worked closely with the late King of Rock 'n Roll and was also a talent manager.
Priscilla's daughter confessed that her mind was blown after seeing the actor's performance. She claimed to have needed five days to process his performance because of how authentic and spot-on it was.
While Butler made his thank-you speech after winning a Golden Globe for his performance, Lisa Marie and her mother appeared to cry. The late singer got emotional when the "Elvis" actor said "I love you forever" to her.