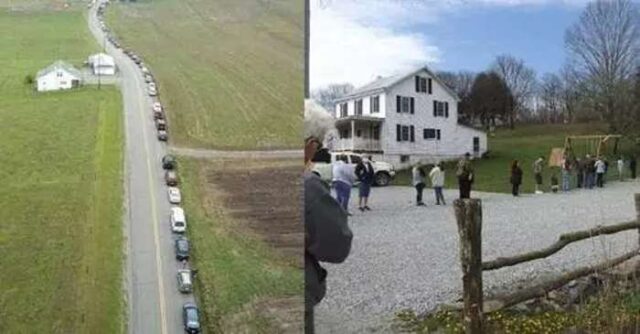 The American spirit lives on at a 300-year-old, cream-line dairy farm, where a farmer is working around the clock to bottle his own milk after his processor told him to dump it. Locals are lining up to support him. When Ben Brown's dairy processor told him they could no longer buy his milk, he got to work bottling it himself.
Brown's Whoa Nellie Dairy farm has been providing high-quality, cream-line milk since the 1700s. He sells some of it at his on-site farm store, but a large portion of it used to be sold to a dairy processor who pasteurized and bottled it for local restaurants and markets.
When he realized he would have to dump hundreds of gallons of milk each week until his 70 milking cows dried up, he couldn't bear it. So he got to work, literally around the clock, pasteurizing it in small batches in his 30-gallon vat and bottling it up.