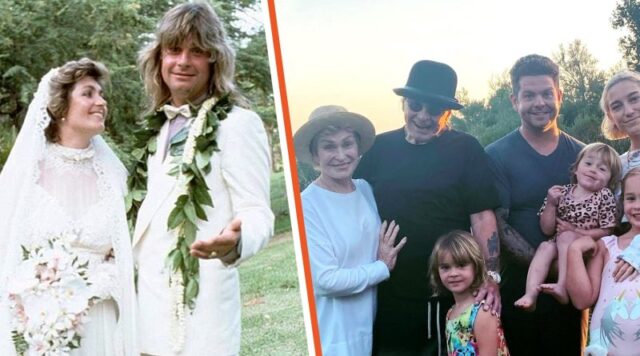 On December 3, 2022, Ozzy Osbourne celebrated a significant milestone by turning 74! Besides getting older, the singer also had much more to celebrate as his family expanded.
The artist and his wife, Sharon Osbourne, are parents to three adult children—Aimee, who turned 39 in September, Kelly, 37, and Jack, 36.
Jack had already extended the family with four grandchildren for his parents, while his sister, Kelly, has one on the way. When asked how he felt about being a grandfather, Ozzy joked:"I also have 11 dogs and they all sleep on my bed. It's [expletive] crazy in my house."
Getting to his age was no easy task for the legendary rock star as he's had to fend off various health ailments through the years. But he was lucky enough to have one particular person always rooting for him.
Ozzy Can Always Rely on the Support of His Wife
In September 2022, while speaking about their long-standing marriage, Sharon revealed she and her husband managed to maintain their relationship so long because they "never gave up" on one another.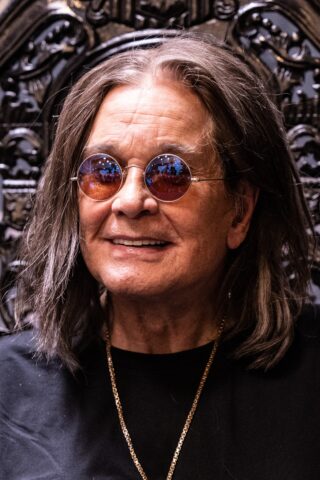 Ozzy Osbourne signs copies of his album "Patient Number 9" at Fingerprints Music on September 10, 2022, in Long Beach, California | Source: Getty Images
Ozzy Osbourne signs copies of his album "Patient Number 9" at Fingerprints Music on September 10, 2022, in Long Beach, California | Source: Getty Images
The former "The Talk" co-host confessed that she and Ozzy weren't saints. She said she gave her husband as good as he gave her, and they were meant to be.
Sharon also noted how people have to realize they can't change others. She shared how most people thought at the beginning of their relationships that after their boyfriends had been with them for some time, they would change and calm down, but that was impossible.
Instead, the television personality urged for acceptance in such situations. Ozzy added that there would be fights in relationships, and the couple would fall out but had to return to it and carry on.
Despite the general challenges in all relationships, the Osbourne couple also had to contend with the rock star's health issues. In 2019, Ozzy had surgery after falling at night while going to the bathroom.
View this post on Instagram
The surgery left him feeling messed up as it aggravated the damage to his neck and back from an ATV accident 16 years before. He's had two more procedures since then, with the last occurring in July 2022.
The singer was diagnosed with Parkinson's disease after his fall and confessed it had all been a nightmare. Ozzy is now using a walking cane to get around and struggles with his speech due to his diagnosis.
Sharon's husband has also been sober since 2013 and did physical therapy, and instead of his health issues tearing them apart, they've only brought the couple closer. The rock 'n roll musician said his wife had been the best during those trying times, and his family had been good too.
The star [Ozzy Osbourne] made time for his son's [Jack Osbourne] offspring as he would with Kelly's [Osbourne].
However, the couple's greatest blessing is their grandchildren. Jack and his ex-wife, Lisa Stelly, gave them three grandchildren, Pearl, Andy, and Minnie, and Jack also has a daughter, Maple, with his fiancée, Aree Gearhart. Kelly is expecting her first child with Slipknot's Sid Wilson.
Ozzy shared how it fascinated him to be learning something new every time he saw his granddaughters, and he found that "adorable." However, the proudest moment in his life was having a marriage that managed to last.
Sharon's husband explained how he used to think sex was love but learned it wasn't, adding:
"I believe you only have one real love in your life. I'm still in love with my wife. That's the main thing."
In a past Instagram post, Kelly celebrated her parents' 36th anniversary by honoring their love story. Alongside a photo of her parents at their wedding in July 1982, she noted how they were still going strong, adding:
"Thank you for showing me what true love is."
Ozzy Loves to Spend Time with His Grandchildren
Besides being a loving husband and parent to his wife and children, Ozzy is keen on being a grandparent. The star made time for his son's offspring as he would with Kelly's.
In July 2022, Jack and Gearhart welcomed their first child together, making Sharon and Ozzy grandparents for the fourth time. Months later, in November 2022, little Maple spent quality time with her famous grandparents.
Sharon shared an image of the Black Sabbath band member lying on a couch, smiling as he held his granddaughter in his arms. The then three-month-old baby looked at Ozzy intently in the picture, with the image showing how bonded the pair was.