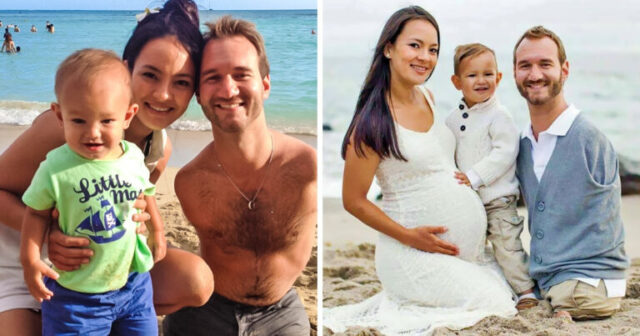 We're all probably used to reading love stories where a prince meets a beautiful princess, falls madly in love, and lives happily ever after. But today's story is a unique one. The heroes we're featuring today are a beautiful young woman and a man with a rare disability who fell in love against all odds and prejudices and built a happy family together. Meet Nick and Kanae, a couple who has been inspiring people from all over the world to follow their hearts when it comes to the purest of feelings.
Nick faced severe challenges right from the moment he was born.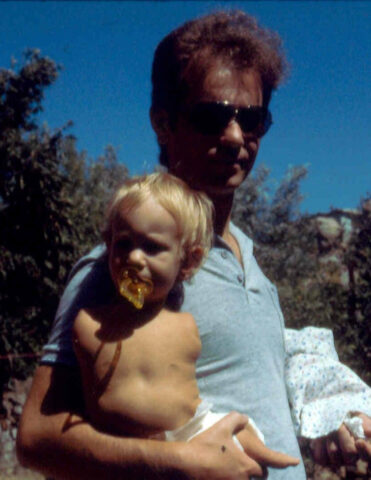 Nicholas James Vujicic, also known as Nick Vujicic, 39, is a famous motivational speaker of Serbian origin. He was born with tetra-amelia syndrome, a rare disorder that means a person has no arms or legs. According to Nick's autobiography, his mom refused to see or hold him after he was born, and both his parents had just walked out of the hospital.
Initially, the toes of one of his feet were fused. Nick had surgery to separate the toes so he could use them as fingers to grab. He warmly calls it his "chicken drumstick."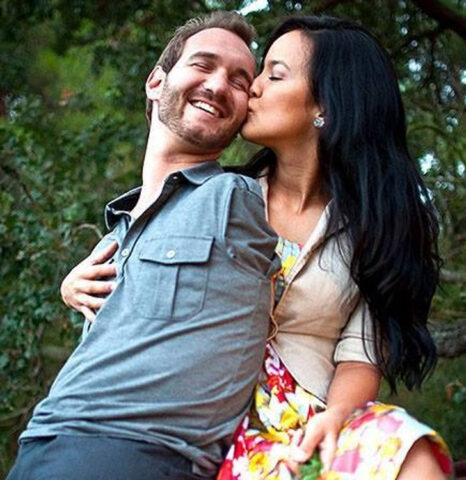 Nick Vujicic had to face many struggles from the moment he was born. He was the first student with a disability who was allowed to attend a regular school in Australia. Even so, he was still considered different by his peers. But he never gave up, and now he's embracing his unique appearance. His father used to say to him, "You are a gift, just differently packaged." And now Nick lives by this motto.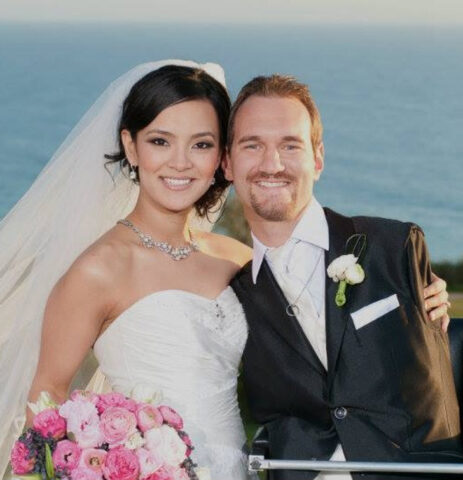 His life changed when he met Kanae.
Nick and Kanae first met in 2010, and he instantly realized he was in love. There was a small event in Dallas where Nick was a guest speaker, and Kanae attended. When Kanae met Nick, she had been in a relationship with her current boyfriend. But she immediately noticed that Nick had rare qualities that she had been seeking in men.
For Nick, it was love at first sight. And Kanae remembers that she felt a strong attraction toward Nick when she first saw him. She felt her eyes meet Nick's, and there was immediate chemistry.
After the event, Nick texted Tammy, his friend, and asked them to help him get closer to Kanae. From that moment, things developed very fast for the 2 love birds. After some period of dating and exchanging long phone calls, one day, Nick posted on Facebook that he was engaged to Kanae. This happened on August 1, 2011, on a yacht in Santa Barbara, and Nick placed the engagement ring on Kanae's finger just by using his mouth. They got married on February 12, 2012.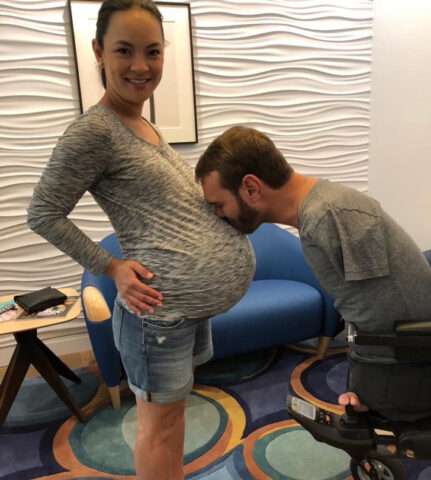 The duo's love is only blossoming with time.
The happy couple has become inseparable since they tied the knot. Now their family is rapidly growing, and Nick is a father to 4 awesome and happy kids. The couple is raising 2 sons and 2 daughters together, and their bond with each other and their children can be seen in their family photos. Nick always misses his wife when he's traveling to conferences alone without her, and he never gets tired of mentioning his love and feelings in his posts.
Kanae is a devoted wife and an incredibly loving and proud mom. In one of her Instagram posts, she writes, "Everything a mom could ask for has already been given to her. I love that I can confidently say that my kids adore me, and I simply couldn't love them more."
The couple wants to set the right example for everyone following them.
The couple can't help falling in love with each other every day. Kanae made a heartfelt post describing their relationship on one of their anniversaries.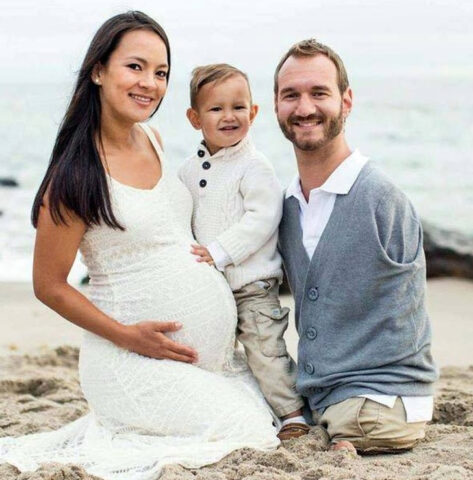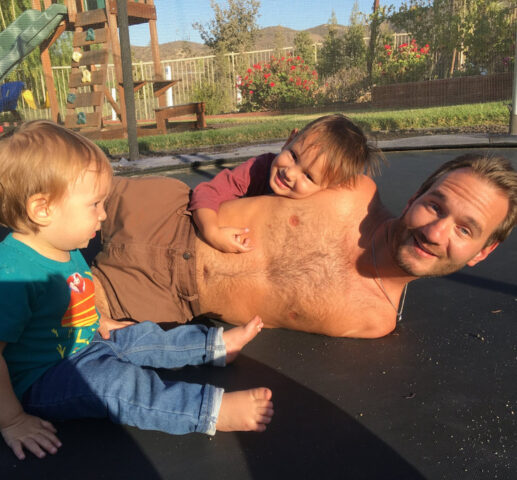 She wrote, "Just popping in to brag about my husband. He has so much on his plate, yet he gets me flowers first thing in the morning to say, 'Happy Anniversary, my love!' I love him. We started the year with a wind whirl, we have seen loved ones go to heaven, and we have also welcomed new lives into this world. Ups and downs, but together through it all."
What are your feelings after reading the story about this incredible duo? What is a couple that you consider to be relationship goals?