Neil Diamond's impromptu performance of "Sweet Caroline" at opening night of A Beautiful Noise, The Neil Diamond Musical on Broadway left theatergoers in shock.
It was the first time the 81-year-old, who retired from touring in January 2018, performed in his hometown since 2017.
Diamond was joined by his wife Katie McNeil as he sang his iconic song from a box seat at the Broadhurst Theater during curtain-call.

Prior to the show, a musical about Diamond's life and the path he took to become a successful solo artist, the legendary icon walked the red carpet alongside his wife.
When the couple entered the theater, he was greeted with a standing ovation.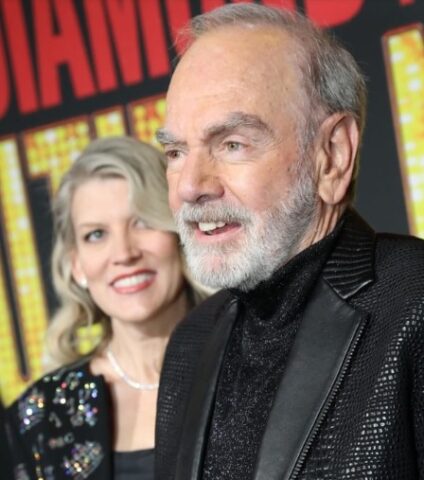 The night out marked a rare public appearance for Diamond.

In January 2018 he announced that he had been diagnosed with Parkinson's disease, and he would retire from touring.
A statement made on his website explained that the disease "made it difficult to travel and perform on a large scale basis."

"It is with great reluctance and disappointment that I announce my retirement from concert touring. I have been so honored to bring my shows to the public for the past 50 years," he said at the time. "My sincerest apologies to everyone who purchased tickets and were planning to come to the upcoming shows."
"I plan to remain active in writing, recording and other projects for a long time to come."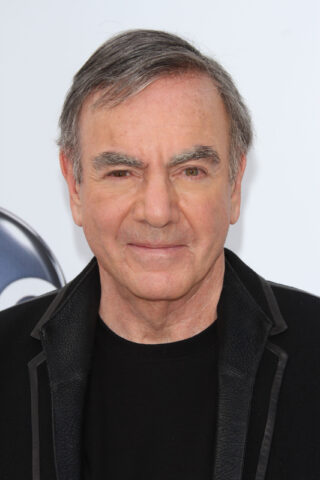 At the time of his announcement he was about to begin the Australia and New Zealand leg of his 50th Anniversary tour. Prior to the third leg he had played in the United States and Europe.
The last full concert he played was in Los Angeles in 2017.

More recently Diamond sang "Sweet Caroline" at a Boston Red Sox game in June 2022.
"Sweet Caroline" is such an iconic song! It's great to hear Neil sing it live again.
Neil Diamond singing "Sweet Caroline" at Fenway Park is incredible 🎤 🙌 pic.twitter.com/P1yRDJR5ho

— FOX Sports: MLB (@MLBONFOX) June 19, 2022

Please share if you are a fan of Neil Diamond.