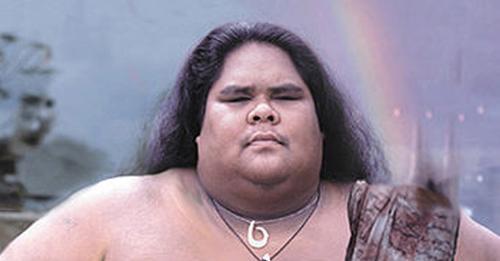 Israel Ka'ano'i Kamakawiwo'ole was known as "Iz" or sometimes "Big Iz" or "The Gentle Giant" but it's his music and soft singing that people really remember him by.
His big size is contrasted by his lovely voice and gentle strumming of the strings. He contributed to his culture in Hawaii a great deal during his short life.
Sadly, his size also took a toll on his health and he passed away young at the age of 38 back in 1997. His music remains however, and he's still warming hearts today.
Feel free to like and share and don't forget to let us know what you think in the Facebook comments. If you'd like to see more videos just like this one, please tell us! We love hearing from you!