Everyone imagines what their wedding day will be like. We think about the loved ones who will be there, the father walking the bride down the aisle, the mom sharing a dance with her son as the groom.
But sometimes things we plan do not happen as we hoped. Life is all about taking things in stride…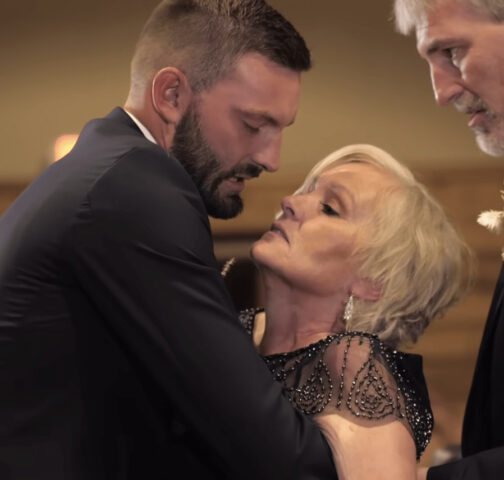 Scooter Hightower loved his mother more than he loved anyone or anything else. They were a close-knit family that celebrated all of their happy moments together.

However, it was a heartbreakingly sad moment that inevitably brought the clan even closer together. In December 2019, Scooter's mom, Terri was diagnosed with ALS. ALS, which is short for amyotrophic lateral sclerosis—happens to be a rare neurological disease that impacts a person's neurons that are associated with controlling their voluntary muscle movement.
The entire family was devastated, mostly because ALS has no cure. The family knew that the inevitable ending for Terri was near. And in the summer of 2020, the end started to near as Terri slowly lost the ability to talk, walk, and even eat food on her own. She had to get a powered wheelchair in order to be able to get around on her own!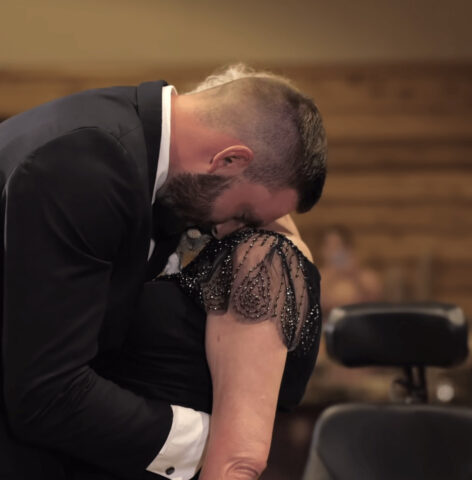 As her health deteriorated, she had a few wishes she hoped to complete before she passed. According to Scooter, his mother's wishes were "She was waiting for her granddaughter to be born, my niece, and she is going on six months now, seven months, and then she was waiting for our wedding. She wanted to be at our wedding."

Scooter's wedding day was set to be October 9, 2020. He took his time choosing the perfect song to share a dance with his mom, he picked "Mothers" by Thomas Finchum. His sister helped him in making the choice!
He whispered to his mother throughout the dance, it was a heartbreakingly beautiful moment, that the mother and son shared.

As the music began to fade, Scooted lowered his mother back to her wheelchair. At this point, the groom was openly sobbing. His friends and family approached the duo to help support Scooter in this emotional moment and applaud the beautiful dance the mother and son had shared.
Just ten days after her son's wedding, Terri passed away at the age of just 57 years old. She had served as a paramedic for 30 years, and because of her service, her body was escorted to the church by 15 ambulances.

Scooter since then has talked about his mother extensively, shining a light on how selfless she had been and how many people she had helped in her career and personal life. He also revealed that he had little knowledge of ALS before his mother's diagnosis, and hence wanted to educate others about it as well in wake of her passing.
The photographer at the wedding Neil Fox recorded a beautiful video of the mother and son's dance. After Terri passed, the family requested the video be shared in public so people could get awareness about ALS and what it does to a person.
The video went viral, with people from all over the country connecting with the Hightower family about their loss and sharing their own experiences of a family member's diagnosis with ALS.
Scooter's new wife Afton said the moment had been very emotional. She said, "It was a very bittersweet moment, knowing that was her goal and knowing how much it meant to her and Scooter."
Honestly, this is such a bittersweet story in itself. Our prayers and well wishes are with the Hightower family as they navigate their lives after this massive loss.
Share this piece with others to raise more awareness about ALS.