For millions worldwide, Christmas is one of the most beloved holidays there is. That also goes for the Royal Family, who in the last number of years have seen Christmas once again turn into a season where children are at the center of the attention.
Yet though the royals will celebrate Christmas as usual, Prince Harry and Meghan Markle have stirred up plenty of drama with just weeks left to go in the year.

The couple's trailer for their new Netflix documentary series has not failed to capture the attention of Royal Family members. Moreover, reports suggest that they have snubbed King Charles' invitation to spend Christmas at the royal estate of Sandringham.
In the past, Harry and Meghan have spent several Christmas holidays with the royal household. Just like "normal" families, they exchange Christmas presents – and no, these don't have to be fancy cars or castles. One year, Meghan gave Prince William – whom she at the time had a great relationship with – a present that left many with a question on their lips.


That question? Was the gift too extreme?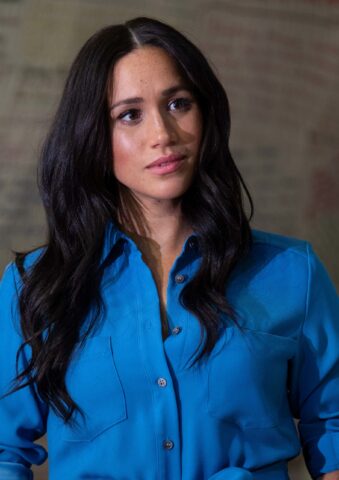 Meghan Markle
Pool/Samir Hussein/WireImage
When Meghan first met Harry, and the two started dating, things seemed to be great between the former and the latter's elder brother. Meghan and William liked each other, which was, of course, crucial for the rest of the royals.
Authors of the Pro-Sussex biography Finding Freedom, Omid Scobie and Carolyn Durand, wrote that William and Meghan got "along so well" after their first meeting."
Meghan Markle – relationship with Prince William
For her part, Meghan was nervous about meeting William for the first time. She expected her relationship with him to be "trying" from the off. According to the authors, she "thought William would no doubt want to know everything about her and her intentions.

"She was self-aware enough to understand that the brothers were wary of women who were more interested in their titles than their wellbeing," Scobie and Durand wrote.
"And she couldn't have come from a more different world than that of William, his wife, and most of their friends."
A friend of Meghan told the authors that she prepared herself for a grilling from William. But, in the end, their first meeting turned out great.
According to the authors, William told Meghan: "I was looking forward to meeting the girl who has put that silly grin on my brother's face."