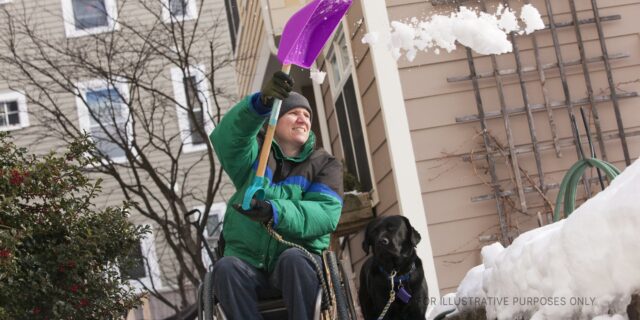 Despite being wheelchair-bound, Brett continued to shovel snow off his elderly mother's porch. The neighbors thought it was odd because his mother never left the house. A neighbor approached him one day and asked why he did it, and the answer left her in tears.
Under the clouds in the shade of the trees of their backyard, little Brett and his mother, Perla, read stories together while the breeze gently ruffled Perla's hair.
When their doggo, Charlie, ran up to them and threw his ball at Brett, asking him to play, little Brett frowned and said, "Charlie! Not now! Mommy is reading me stories."
Brett, Perla, and Charlie were a family. When Perla gave birth to Brett, she didn't know she'd welcome another son home. Charlie was that little son who meant the world to Brett.
But when Brett was 10, Charlie died. Following Brett's father's death, this was the family's second loss. Perla was left alone with her son, and she raised him well. Little did they know that another storm would soon destroy their peaceful existence…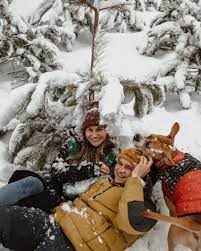 It had been one of those chilly winter mornings, with snow blanketing the entire city. Brett was on his way home to meet Perla. He was a fresh grad out of college who had bagged a job back in his hometown.
"Oh, honey! I'm looking forward to it!" Perla had exclaimed. "I can't wait to see you when you get home!"
Perla waited for Brett for hours that day after cooking all of his favorite dishes—chicken pie, spaghetti, and metaballs—but he didn't show up. Perla's heart shuddered. She dialed Brett, and his phone was off.
"What happened to this boy?" she asked, clutching the phone close to her heart. "Is he in the taxi? Was his train delayed due to the snow?"
Nothing beats the strength and determination of a mother's heart.
An hour later, the phone rang, and the news on the other end of the line broke Perla's heart. She rushed to the hospital in the snowy weather, only to find her son unconscious on a hospital bed.
Brett's taxi had met with an accident, and he was paralyzed in his legs. The doctors said he would be confined to a wheelchair for the rest of his life.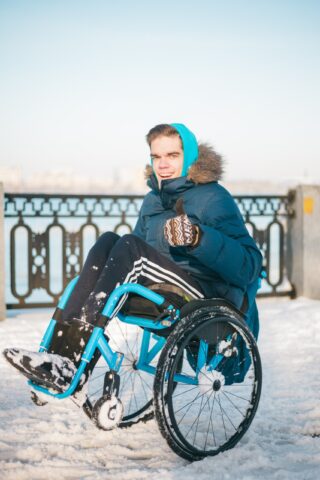 Perla cried. "Why God, why?" she asked Him. "Why would you do that to my dear son?"
Perla became Brett's caretaker and years flew by. Brett was confident that as long as Perla was there for him, he could move mountains in that wheelchair—that's how strong Perla had been for her son.
But then, fate intervened. Perla grew older and weaker, and who could beat the effects of aging?
Eventually, Perla didn't even have the strength to leave her house. Brett was living an independent life in his wheelchair by then, and she was relieved that her son would be fine without her.
But Brett realized at that point that his mother needed him just as much as he had needed her. So he and Charlie II went to her house every weekend to care for her and clear the snow.
One day, a neighbor who lived across the street from Perla was intrigued by why Brett cleared the snow when Perla never left the house. She saw Brett and Perla take a long, slow walk around the house's backyard, Brett in his wheelchair and Perla with a walker, before heading inside. She decided to pay Brett and Perla a visit.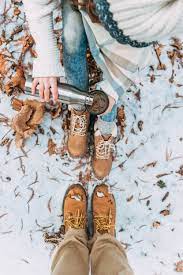 ***
"Hey, I'm Shirley," she introduced herself to Brett, who was shoveling snow. "I see you come by once a week. Do you know the old lady who lives in this house? Sorry, I'm new to this neighborhood."
"I'm Brett, and this is Charlie," he replied. "That old lady, well, is my mom."
"Oh, I'm sorry," she said apologetically. "Don't mind me, but I've heard pretty crazy rumors that she's a recluse, which is why she doesn't leave her home. I know I shouldn't be saying such things, but is… is it true?"
Brett stopped shoveling and looked at her without uttering a word.
"I'm sorry, I shouldn't have—"
He started laughing. "A recluse? Really?"
"Why are you… Jesus! I thought I offended you!"
"Relax, Mom is just not doing well… I can't always be there for her, but I drop by once a week to spend some time with her. By the way," he paused. "Do you know how to shovel snow?"
"Uh, yes, I do…"
"Perfect!" smiled Brett. "How about you lend us a helping hand?"
Love is the most powerful medicine, capable of performing miracles.
"Well, umm, ok!"
So Brett and Shirley shoveled snow from Perla's porch together, and while they were at it, they talked about each other's lives. Shirley burst into tears when Brett told her his story and explained why he cleared the snow for his elderly mother, even though she never left the house.
"Mom had lost Dad, and she was about to lose me," he explained. "The doctors had told her about my paralysis and that if I didn't wake up, I could have slipped into a coma."
"Mom put everything else on hold for me. She pushed my wheelchair around and took me wherever I wanted to be. There were days when I wished I could leave my hospital room and get some fresh air, but I lacked the courage. Mom was there for me at that time."
"She believed in me. She kept helping me until her health began failing her. She's been through a lot, and what I'm doing pales in comparison to what she did."
"She fell off the house stairs last Christmas and injured herself. The doctors said that her mobility would be limited due to her age, and she would be confined to the bed. But Mom and I decided to fight it."
"We tried almost everything… and with the first winter snow this year, Mom has begun to take her first confident steps. I'm looking forward to the day when she'll be able to walk on her own, which is why I clear the snow."
"Wow!" said Shirley. "That's really sweet of you. I'm an orphan, so I don't know what it's like to have parents…"
"How about you come in and meet Mom? She's kinda bored of seeing Charlie and me!"
So Shirley spent that morning with Brett, Charlie II, Perla, and some hot chocolate.
From the next weekend on, Perla had another beautiful soul helping her take her confident steps around the backyard.
"Charlie! Let's go in, boy! We're having breakfast together!"
Every weekend, Shirley and Brett cleared snow together before having breakfast at Brett's house.
While they both eagerly await the day when Perla will take her first confident, independent steps out of her house, the tree in the backyard where Perla would read stories to little Brett remains, and new stories are being created under it of Shirley, Perla, Brett, and Charlie II, who have grown close to one another as a family.
What can we learn from this story?
Love is the most powerful medicine, capable of performing miracles. With the help of Brett's love and determination, Perla eventually began walking, even though the doctors had said it would be impossible at her age.
Nothing beats the strength and determination of a mother's heart. While Perla faced a lot of losses in life, she stayed strong for her son's sake and became his rock in tough times.
Share this story with your friends. It might brighten their day and inspire them.