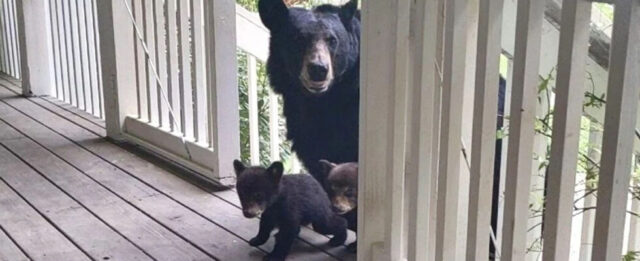 In South East, USA, black bears are reported to be widespread and even somewhat accustomed to living near people.
The bear population in Asheville, North Carolina, is growing. As a result, many have settled among humans. Beginning in the latter part of the 2017 summer, Patrick Conley began to receive frequent visits from a family of bears that soon began to resemble his own family.
Over the years, Patrick grew to knew the same family of bears. One day, a bear he named Simone walked out of the woods with some little cubs!
Patrick couldn't believe it when she brought them directly to the porch. Fortunately for us, Patrick recorded the moment.
The video has quickly gone viral, and for good reason!
Watch the video below and see the result of the incredible bond Patrick has built over many, many years.