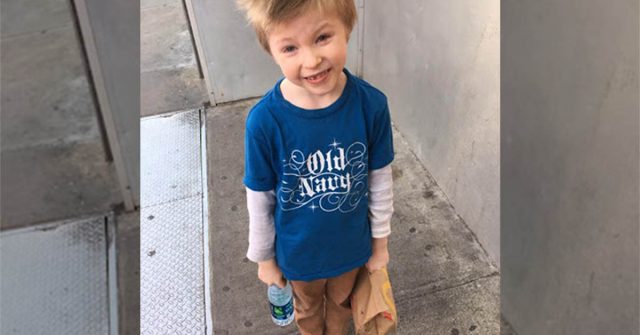 When a 6-year-old boy saw an elderly homeless man sitting on the street in downtown Pittsburgh, he wanted to help him.
"This is my 6 year old son Edward," Bekki Viau shared on a post online. "While walking around downtown Pittsburgh this afternoon, on our way to get lunch before his Dr appointment, he saw an elderly man sitting on the street with his cup out for money."
Edward asked his Mom for some spare change, and after she gave him some, he walked over and put it in the elderly homeless man's cup. But during their lunch he was concerned that the homeless man may not have eaten today, so he asked his Mom if they could get him something to eat, and she agreed.
"Edward dropped some change in [the cup], but that wasn't enough. After we ate our lunch we went to McDonald's and bought some lunch for the kind man sitting there. Edward thinks that everyone should have a chance to have a meal, so that's what he did. He gave him a meal."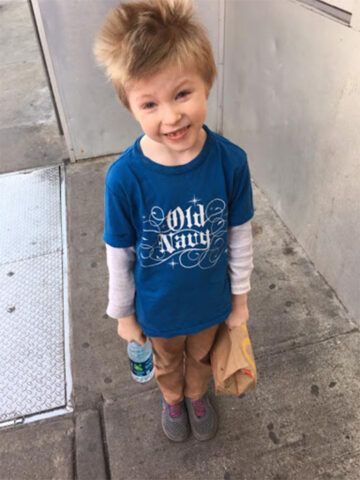 Little Edward was happy that they could help the elderly man. Later that night he was still thinking about him, and was concerned that he might be cold sleeping out on the street. His kind heart asked his Mom if they could bring him a new blanket and pillow the next time they go downtown, and his Mom happily agreed.
"He wants to go back and take him a blanket and a pillow, so that's on my shopping list for Edward. I love that he can be so caring ❤️❤️ makes me think that my husband and I are doing something right in raising him and hope that our other 2 children will follow along also ❤️❤️"
Many hearts online have appreciated little Edward's kind deed for the elderly homeless man.
"Edward, You're So Awesome! You have a Great Big Heart. What a Great Example to share to the world," wrote Gigi C.
"He's got the gift of sharing and caring," commented Mary S.
"It's never too early to foster and encourage Empathy and Caring towards our fellow man. He surely has a beautiful little Soul ❤️" wrote Rhonda C.
"His t-shirt should say old soul instead of old navy on it! ❤️❤️❤️" wrote Tania T.
"So proud of him. There is hope that this young generation can spread love and kindness," wrote Leighann N.
You are Loved.