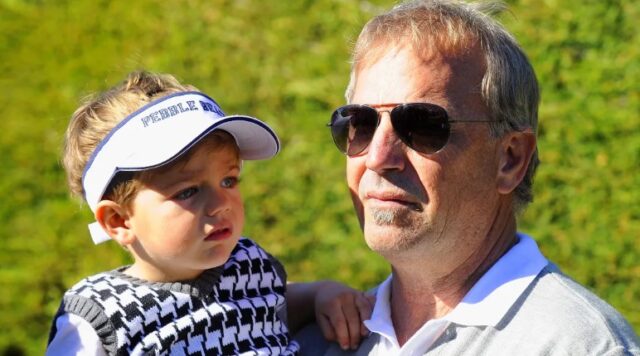 "Yellowstone" Kevin Costner, father of seven, lives with his wife of 18 years and their children at their old two-bedroom ranch.
The actor worried when he became a father in his 50s.
He skipped the Golden Globes Awards to stay with his family and shared a message with his fans.
On January 11, 2023, Kevin Costner shared an Instagram video where he spoke to his fans about missing that year's Golden Globe Awards. The actor explained that he and his wife had to pull their children out of school on January 10, 2023.
Santa Barbara's freeways had flooded for the second time in five years, and Kevin and his family found themselves on the wrong side of town. The family couldn't get back in time the night before and didn't have access to their house the following day.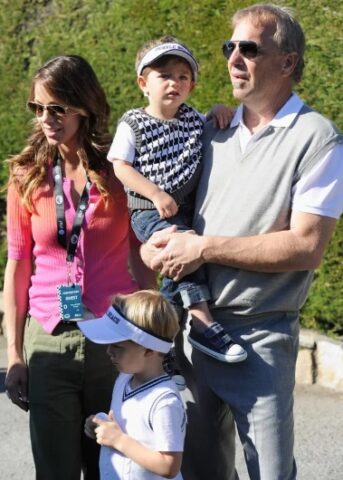 The actor revealed that the freeway was closed and that he and his wife, of 18 years in 2022, had wanted to attend the event and even had their outfits ready. Ironically, Kevin won an award at the event for his role as John Dutton in the "Yellowstone" series.
Regina Hall presented the accolade and read that her fellow actor wanted to be at the event before going off script and joking about him really wanting to be there. The "Scary Movie" actress read that the winner had failed to attend because of the rain and flooding.
Hall noted how Kevin had to take shelter in Santa Barbara and mocked him by smacking her forehead and saying, "Jesus," eliciting laughter from the crowd. However, when fans saw Kevin's clip where he explained his whereabouts, they sympathized with him.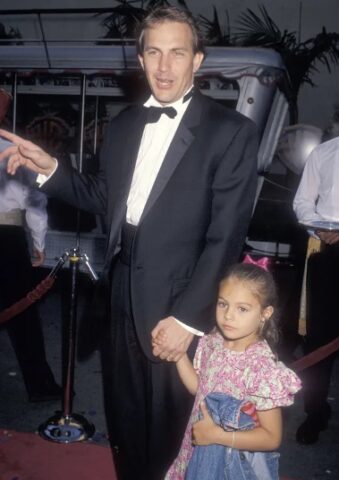 One person urged those who couldn't say nice things rather keep quiet and noted, "family first." Another Kevin fan criticized Hall for "talking badly" about Kevin's decision to stay put with his family.
A third person felt the star didn't need to apologize for missing the event because it wasn't important. Reiterating what the other fan had said, the person urged Kevin to "always [put] family first."
The Instagram user felt the actor was blessed that the storm didn't destroy his beachfront property and that his family was safe. Someone else noted how "Yellowstone" was about family and home and believed that came first before encouraging Kevin to "stay safe."
The actor had a big family to take care of during the storm, but it wasn't an easy journey for him to join the ranks of fatherhood again after his divorce. He took on the role again but struggled with some hiccups on the way.
Kevin's Worries After Becoming a Father of 7 in His Late 50s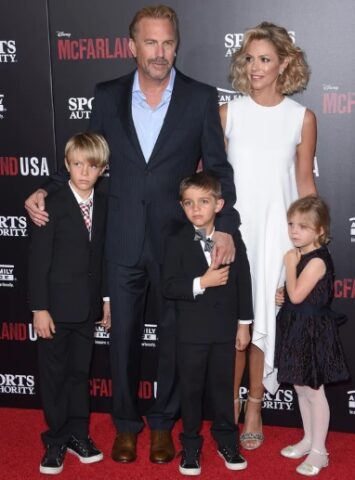 In January 2023, Kevin, 67, is a proud father to seven children. With Cindy Silva, his ex-wife, the star had three adult children; Annie, Lily, and Joe, and with Bridget Rooney, his former partner, he had a son Liam.
The Golden Globe Award-winner and his current wife, Christine Baumgartner, married in September 2004. Together they had three children, Cayden Wyatt, Logan Hayes, and Grace Avery.
In June 2020, Kevin confessed that despite him being a big celebrity, his children were "normal." The Oscar-winner, who was now married to a designer wife, also revealed:
"I'm really comfortable with my family. I'm really comfortable with my children."
He likened his home to a river and explained you had to flow with it. Kevin said whatever you thought it would be could still be that way, but everything had to work alongside whatever the day brought.
In November 2022, he shared that being a father was one of his greatest joys. He encouraged parents to get down on the ground and play with their children and teach them independence because the children will sadly become that way regardless.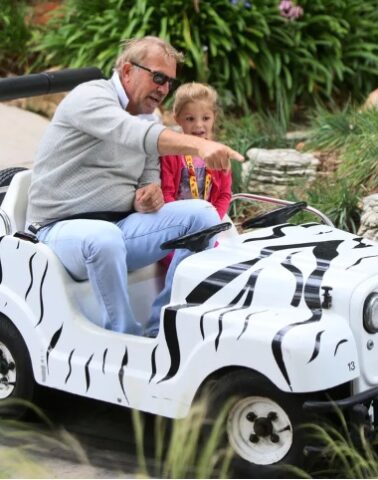 However, he confessed to figuring things out as he went like other parents. Baumgartner's husband said when he wasn't working, he was living normally with his family, describing himself as a father, a provider, and a husband, who the world didn't revolve around.
He lived on the freeway with his wife when he wasn't working, getting their children to events, or waiting for them to leave a party. Kevin, who was reluctant to marry again after divorcing Silva in 1994, confessed:
"People have a wrong idea about how my life works."
In 2008, the actor explained how Baumgartner wanted a child with him, but he was scared he wouldn't be "effective" as a father. Then he asked himself if he was willing to lose his wife, who wanted to be with him until he died, because he was afraid of having a child.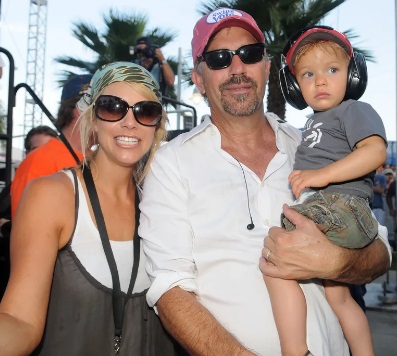 The actor converted the estate's polo field into a baseball field.
He chose not to miss out on love, and they welcomed their son Cayden on May 6, 2007. Kevin was 52 when he became a father to a newborn baby again, but he had concerns about fatherhood after age 50.
The star hoped to have the same energy for his son as he did for his first child. He said he feared that his newborn baby would be raised by someone else after his life ended prematurely.
Baumgartner's husband, who lived on a family ranch, worried he wouldn't get to coach his son on what he thought it was to be a man. He wanted to be around to tell Cayden about life and joked about faking sleep, so he didn't have to change diapers!
Kevin's 80-Year-Old Family Ranch
Kevin's Santa Barbara home was built circa 1940 and only had two bedrooms and one bathroom. However, it had 500 feet of ocean frontage, over 10 acres of coastal land, more than enough horseback riding areas, and rare beach access.
The actor converted the estate's polo field into a baseball field. He also removed other structures to build a new house, but Kevin and his wife ultimately chose not to because they were more focused on their children.