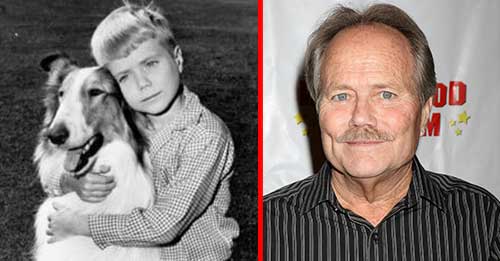 Now that Jon Provost, who portrayed Timmy, has turned 72, he reveals the delight he had when shooting with his four-legged buddy and how he was discovered by Hollywood at the age of three. The man from Los Angeles says that when he was three, his mother took him to an audition for a Jane Wyman movie because she was a big fan and wanted to get her signature. Yet, out of the 200 youngsters who auditioned for the position, Jon was chosen.
Jon's future as an actor was far from certain. His dad was an aviation engineer, which was something altogether different. He earned a part in a Grace Kelly and Bing Crosby film when he was four years old. When asked about the ties he built with the three different male dogs that portrayed the female Lassie, Jon claimed the final dog to play Lassie was the most special.
He said that he worked on the program for seven years, 249 half-hour episodes. He had three different Lassies work with him. He worked with the last dog he worked with for five years on his own. They shared a childhood. They saw each other five days a week and occasionally on weekends for five years. He said that the performers made more mistakes than the dog, which showed how well-behaved the dog was. He joked that they were a bigger issue.
After leaving the show at 14 years old, he worked with the likes of Natalie Wood and Kurt Russell and never fell into the Hollywood child actor trap, saying his parents let him pretty much do what he desired to do. He was not required to work. He believed it was a good thing that he left Hollywood. Currently, Jon lives out of the spotlight in Northern California but still receives fan letters from his time in "Lassie." The actor was honored with a star on the Hollywood Walk of Fame in 1994. However, Lassie, the canine heroine, grew so famous that she had her own fascinating radio show. Sandy Goosens and Jon Provost married in 1979. They have 2 kids, Ryan and Katie, together.
After 14 years of marriage, the couple split on December 20, 1993. Jon Provost fell in love again in 1999 when he married Laurie Jacobson, a well-known scholar and novelist. I was a huge admirer of the antics of this adorable couple. With a moral in every episode, it was the ideal entertainment for children. Please forward this to any "Lassie" enthusiasts you know.