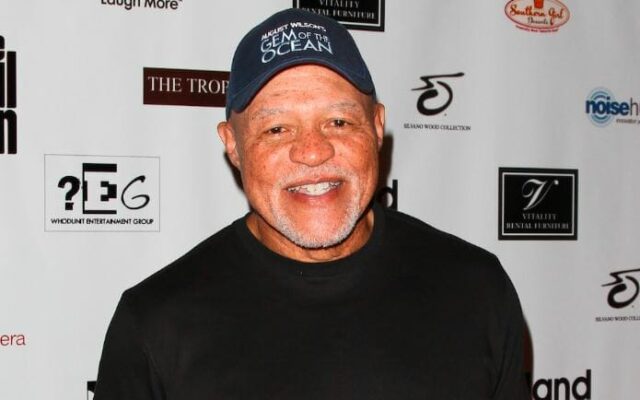 John Beasley, a respected thespian who passed away at the age of 79, is mourned by the entertainment industry. Beasley leaves behind a legacy of talent, dedication, and inspiration. He is renowned for his performances on popular television programs such as 'Everwood' and 'The Soul Man.
John Beasley, who was born in Omaha, Nebraska on June 26, 1943, discovered his passion for acting at a young age. He diligently pursued his ambitions, honed his skills, and eventually made a name for himself in the industry. Beasley's career spanned decades, during which he demonstrated his versatility and captivated audiences with his extraordinary talent.
In the critically acclaimed series 'Everwood,' Beasley portrayed Irv Harper, the kind-hearted and wise mayor of the fictional town, in one of his most memorable roles. His portrayal of Irv earned him widespread acclaim and the affection of the show's admirers. Beasley's talent for imbuing his characters with warmth and substance endeared him to audiences.
Beasley's portrayal of Barton Ballentine on 'The Soul Man' was another important role in his career. As the father of Cedric the Entertainer's character, Beasley displayed his comedic timing and charisma on the popular sitcom. His exceptional acting brought humor and emotion to the program, garnering him additional recognition for his exceptional skills.
John Beasley's career-spanning talent extended beyond television. His performances in films such as 'Rudy,' 'The Apostle,' and 'The General's Daughter' adorned the silver screen. Beasley's skill as an actor was demonstrated by his ability to immerse himself in a variety of characters and bring them to life with authenticity.
Beasley was known for his professionalism, compassion, and generosity in addition to his acting skills. Colleagues and acquaintances frequently praised his welcoming personality and ability to make everyone feel at home. In every role he played, his passion for acting and dedication to his craft shone through, leaving an enduring impression on those who had the privilege of working with him.
The passing of John Beasley is a tragic loss for the entertainment industry and his admirers. His contributions to television and film will be cherished and remembered for generations to come. As we consider his extraordinary body of work, we are reminded of the power of storytelling and the profound influence actors like Beasley can have on our lives.
In addition to his accomplishments as an actor, Beasley's legacy includes his mentorship and teaching. He advocated for aspiring actors and frequently shared his knowledge and experience to aid others in their artistic endeavors. His dedication to fostering talent and assisting the subsequent generation of performers will be sorely missed.
As we bid John Beasley departure, we celebrate his life, his artistry, and the indelible mark he left on the entertainment industry. Those privileged enough to have witnessed his work will continue to be inspired and uplifted by his talent, passion, and generosity. May his soul rest in eternal peace, knowing that he touched the hearts of many and left a legacy that future generations will cherish.