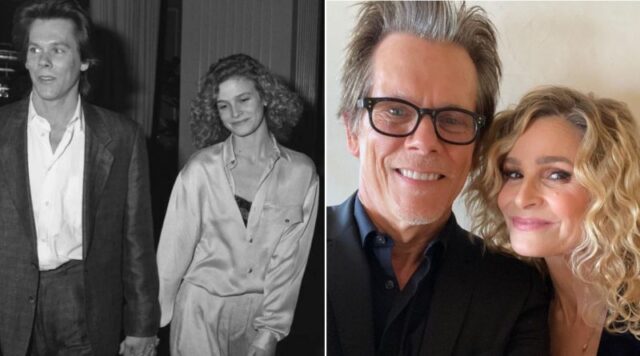 Marriage isn't always about hearts and flowers.It takes a lot of effort and commitment to stay in a relationship, but Kevin Bacon and his wife were able to stand the test of time.Bacon and Sedgwick first crossed paths during the 70s.Kevin was 19 when they first met, and Kyra watched him perform on stage with her mom.
After that, the two actors worked together in the Lemon Sky film, where they got to know each other more.The famous actor took his chance to get to know Kyra throughout the course of their time together.It was not love at first sight.Kyra did not seem interested in her future husband when she first met him.
The actor, on the hand, was already caught under her spell with her charms and wits.Eventually, they opened up to each other and decided to get married.They had two beautiful kids.After getting married in September 1988, Kyra gave birth to their son after a year.
View this post on Instagram
The couple had another child when they got pregnant with a daughter in 1992.Their family decided to settle in New York.Kyra had to give up her career at some point.The decision to raise their kids in New York has brought a great deal of struggle in her work.Most opportunities that came up for Kyra were in Los Angeles.
However, she could not leave her children and wanted to be present for them at all times.She chose a different career path.Once their kids were old enough, Kyra went back to work.Kevin's wife could work in front of the camera again, but she discovered another way of displaying her craft.
View this post on Instagram
She learned that she has the ability to direct through the encouragement of her husband.So when she was given a chance to showcase her talent, Kyra did not hesitate, and it opened up another world for her.They have an amazing partnership.Staying in love while married is far from reality, where you have to deal with various issues as a couple.
Kyra and Kevin are not strangers to the fact that a husband and wife go through ups and downs.However, despite their differences, they worked around each other's quirks and shortcomings.
There is no secret formula.Kevin and Kyra admit they are in awe that they have been together for over three decades.Despite their unfamiliar type of relationship in Hollywood, the couple believes they are meant for each other.
View this post on Instagram
The veteran actors knew that they were made for each other and that it was the reason why they were still together.A relationship that stands the test of time.Many people think there is some sort of technique to keep a relationship intact.
However, Sedgwick believes that if the two people are destined to be with each other, nothing can come between them.She believes that she and Bacon were fated to be together since the day they met, and their marriage is just like those of others.