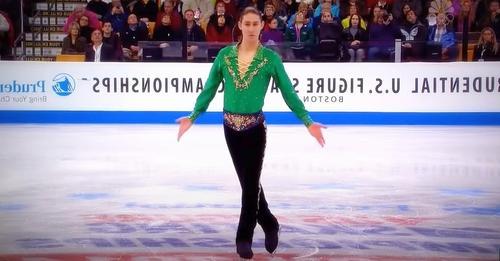 A performance like this is impossible to forget.
When it comes to the Olympic Games one of the big sports that people love watching is figure skating.
Figure Skating is as much a sport as it is a dance.
The athletes are so graceful and yet are able to execute powerful steps in motion.
One of the more popular figure skaters is Jason Brown. He stands at 5'7″ and at 145 pounds is truly built for this winter sport.
He's able to keep viewers enthralled by his incredible talent.
He obviously lives for this. Look at his composure. That is confidence!
To think that he is performing not just in front of a live crowd but also to millions around the world tuned in to watch the Olympic Games.
You really have to be at your best for this.
The Games are held every four years, alternating between the Summer and Winter games every two years.
Imagine the preparation and practice these athletes go through.
The mental aspect of having your own moment which could make or break your Olypmic dreams all in a matter of minutes would be too much for most.
Not Jason Brown.
He stands cool and ready. His face displaying the confidence and focus of a man ready to stun fans and viewers.
Jason is dressed to impress and his long torso and limbs emphasize the green, gold, and purple on his body.
This is "Riverdance" but on ice and the anticipation and excitement of the crowd is electric.
They know who Jason is and what he is capable of doing.
The man has pinpoint accuracy in his moves and there are emotions on display.
Jason starts of slow with delicate stretches of his arms.
He stands erect but not too stiff keeping himself ready for what's next.