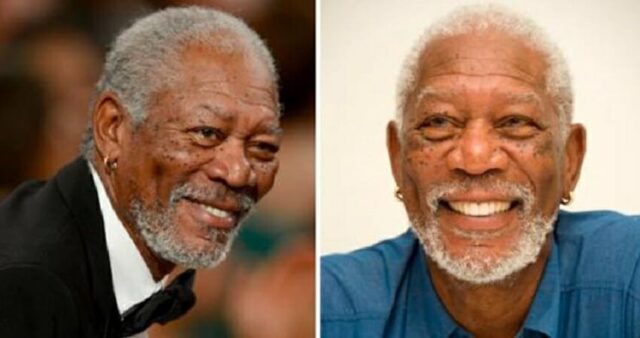 Today is legendary actor Morgan Freeman's 86th birthday. Freeman has become one of the most cherished and admired figures in the entertainment industry due to his distinctive voice, commanding presence, and enormous talent. Throughout his illustrious career, he has mesmerized audiences with his extraordinary performances, leaving an indelible impression on the film industry.
Morgan Freeman, who was born in Memphis, Tennessee on June 1, 1937, had a modest upbringing. Beginning at a young age, he pursued his passion for acting and narrative, eventually achieving success on stage and screen. Freeman's path to fame was not without obstacles, but his perseverance and commitment to his craft propelled him forward.
Freeman's landmark performance was as Hoke Colburn in the 1989 critically acclaimed film "Driving Miss Daisy." His dazzling performance earned him a nomination for an Academy Award and marked the beginning of a string of iconic roles that would define his career. From his portrayal of Red in "The Shawshank Redemption" to his indelible portrayal of God in "Bruce Almighty" and "Evan Almighty," Freeman has consistently demonstrated his acting versatility.
Freeman has received numerous accolades for his outstanding performance over the years. In 2005, he won the Academy Award for Best Supporting Actor for his performance in "Million Dollar Baby"; he has also garnered nominations for "Street Smart," "Invictus," and "The Dark Knight Trilogy." His talent has also been acknowledged by awards such as the Golden Globes, the Screen Actors Guild Awards, and the Cecil B. DeMille Award for Lifetime Achievement.
Freeman has become an influential figure in the industry and a respected voice in society, in addition to his extraordinary acting ability. He has utilized his platform to advocate for a variety of causes, including environmental protection, education, and racial equality. Numerous communities have benefited from his philanthropic efforts, and his dedication to making the world a better place is genuinely inspiring.
Morgan Freeman remains grounded and humble despite his enormous success. His warm and friendly demeanor has made him a beloved figure not only among his colleagues but also among his admirers around the world. His distinct screen presence continues to captivate audiences of all ages, as his distinctive voice has made him a popular choice for narrations.
As Morgan Freeman celebrates his 86th birthday, we reflect on his extraordinary contributions to the entertainment industry. His extraordinary talent, dedication to his craft, and philanthropic efforts have cemented his status as a genuine icon. He has brought indelible characters to life, moved us with his performances, and inspired us with his unwavering dedication to making a difference.
On this special occasion, we extend our best wishes to Morgan Freeman and honor him for his extraordinary body of work, his wisdom, and his enormous contributions to both the entertainment industry and society. Happy 86th birthday to a true legend; may his presence continue to inspire and amuse us for years to come.