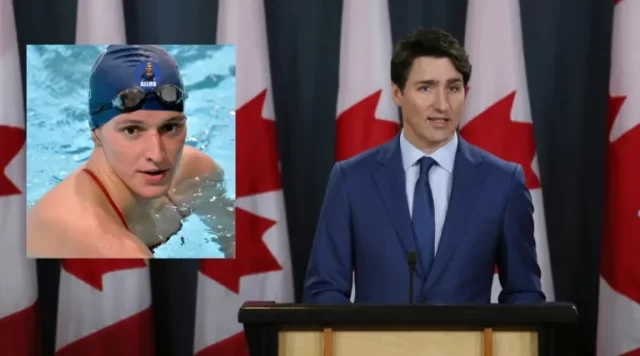 When sports historians look back at the career of NCAA swimmer Lia Thomas, they'll have to check the footnotes. Guinness, the world authority in reco5rd-keeping, has announced that Thomas 11 world records will all be accompanied by an asterisk.
"The mark means you have to look for more information," explained Guinness Committee Chairman Joe Barron, "in the footnotes will be an explanation that under the new rules her records would be disqualified."
That makes a huge difference. Thomas stole 11 world records from 11 biological females. Now the whole world will know.
The NCAA has already stripped Thomas of her medals, so the world records were the last thing the former athlete had to hold onto.
The biggest winner in all of this will be Riley Gaines, who will move from a 5th-place tie to a 5th-place win. "That will be life-changing,"said Gaines, who is currently pretending her mediocre college swimming record is more mediocre because of Thomas.
Gaines has also picked up a nice job at Newsmax as the new Tomi Lahren without the fivehead. Her eyes are still a little too close together but she'll pull it off with the perverted old boomers who watch that nonsense.
As for Thomas, she says she's really pleased that all of this bad stuff is over since it's not happening in real life. "If me losing everything in satire helps them deal with their feelings, I'm all for it." At least she's taking the high road.