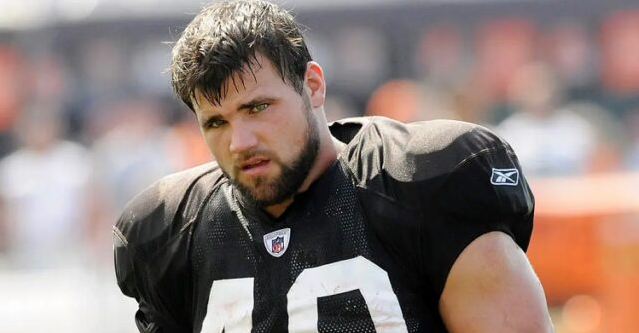 The heroic former NFL running back Peyton Hillis is being hospitalized following a swimming incident where he courageously saved his children from drowning.



As confirmed by his uncle Greg Hillis, the medical report states that while Peyton is still being tended to in the intensive care unit due to respiratory and renal issues, there are promising signs of improvement in both areas.
It is reported that Hillis' children are in a state of good health and safety.
As reported by Fox 24's Alyssa Orange, former NFL player Peyton Hillis was injured in an accident in Pensacola, Florida. He has since been transported to the hospital via helicopter and is currently unconscious in the Intensive Care Unit.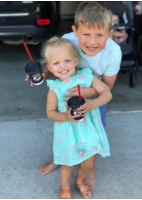 Despite various reports of Hillis's critical condition circulating on social media, his uncle, Greg Hillis, reported a more optimistic sentiment in a Facebook post that revealed the patient was steadily improving.
"I just wanted to let everyone know on Razorback Nation that Peyton is doing better," Greg Hillis said. "He's still in intensive care and having some problems with his kidneys and his lungs but the doctors say he is improving. I just wanted to head off any rumors that may be started. I'm sure he would want everyone to know that he appreciates all of the prayers thrown up on his behalf!!!"
Willis is the proud father of two children, which he shares with his ex-wife Amanda Hillis. It seems that the former football star has recently moved on and is currently in a relationship with singer/actress Angela Cole, whom he co-starred alongside in 2021's indie thriller "The Hunting".
Only recently, Willis and Cole got together to spend Christmas in one another's company. Their bond was so strong that they even collaborated to host the prestigious American Advertising Federation Awards this year!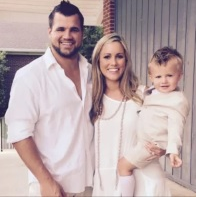 Peyton Hillis, a 36-year-old professional football player, enjoyed seven years in the NFL from 2008-14 with teams such as Denver Broncos, Cleveland Browns, Kansas City Chiefs, and New York Giants. He was originally drafted out of Arkansas by the Broncos in round 7.
His greatest NFL season was in 2010 with the Cleveland Browns. He had a total of 270 rushes, 1,177 yards, and 11 touchdowns on the ground that year, plus 611 receptions for 477 yards and two passing touchdowns to boot! His astounding performance earned him an unforgettable honor: being featured as the cover athlete of Madden '12 video game.
During his career, Hillis rushed for a staggering 2,832 yards and an average of 4.1 yards per carry; in addition to that, he had 1,050 receiving yards with 26 touchdowns!
The Giants made the difficult decision to part ways with Hillis in the 2015 offseason, and he eventually chose to retire from football.