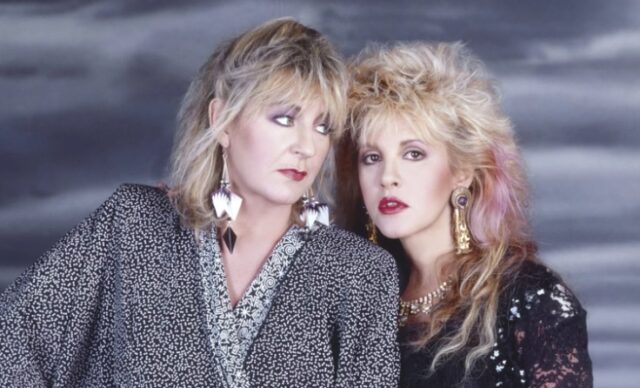 Christine McVie, legendary "Fleetwood Mac" vocalist, keyboardist, and songwriter, has peacefully passed away at 79, surrounded by her family.
"Fleetwood Mac" Stevie Nicks, her best friend of almost 50 years, pays a touching tribute to her by sharing a handwritten note and photo.
"Fleetwood Mac" fans were devastated on November 30, 2022, when news broke that the band's keyboardist had passed away. Her bandmate, Stevie Nicks, shared the unfortunate information on Instagram. McVie was 79 years old at the time of her passing.
As the post was seen by fans worldwide, tributes began pouring in for the talented musician. The post's caption matched the statement seen in the photograph posted on Nicks's Instagram page. Many were shocked and saddened by the news of McVie's loss.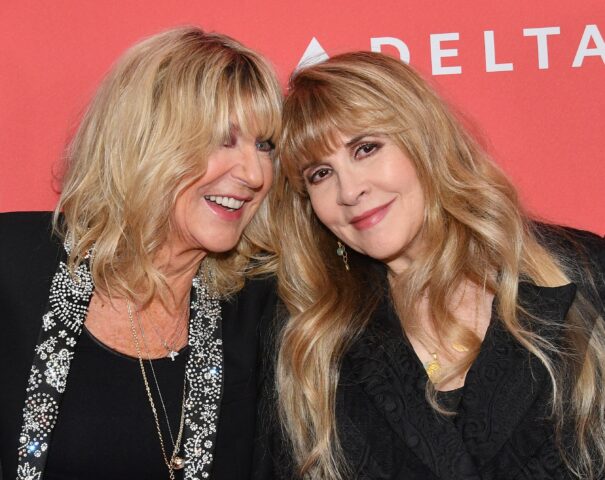 English singer, songwriter and keyboardist Christine McVie, UK, 13th June 1980 | Source: Getty Images
Nicks said that she was informing the public of the news on behalf of McVie's family. Nicks noted that her bandmate passed peacefully in the hospital on the morning of November 30, 2022, after suffering a short illness.
She was said to be in her family's company, and Nicks asked that the public give McVie's family privacy during this challenging and heartbreaking time. She then requested that fans keep McVie's memory alive.
As the post went up, fans flocked to the comment section to share their shock and heartache at losing a member of the iconic band and many said that she would be dearly missed.
Christine McVie, keyboardist and vocalist for Fleetwood Mac, performs at the Spectrum Center in Charlotte, North Carolina, on Feb. 24, 2019 | Source: Getty Images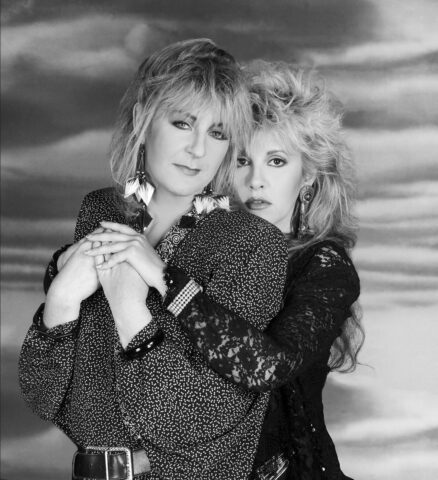 Talking about her bandmate and the kind of person that she was during her time on this earth, Nicks said she was a sister to her and acted as a shield of protection for her. Nicks said:
"Remember the life of an incredible human being and revered musician who is loved universally."
"Most Beautiful Words," Nicks Wrote for Her "Best Friend In The Whole World"
After announcing her friend's death on behalf of her family, Nicks posted another photo of a handwritten note. The note was written by Nicks and was addressed to McVie. She started the letter by saying that her "best friend in the whole world" had passed away.
Christine McVie and Stevie Nicks of Fleetwood Mac pose for a portrait circa 1987 in Los Angeles, California | Source: Getty Images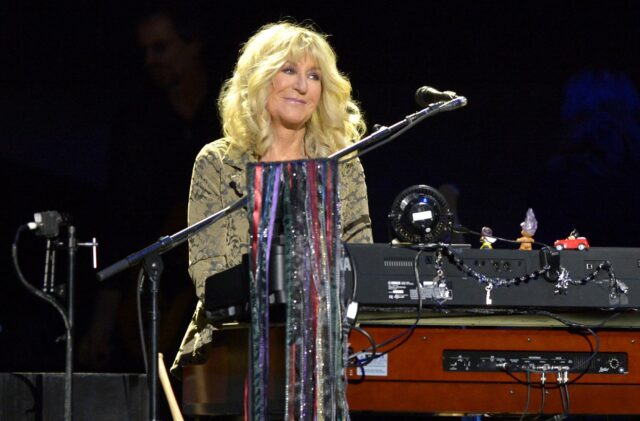 Nicks mentioned that she and McVie had been friends since the first day of 1975, but she was unaware that her friend was ill until late the Saturday night before McVie took her final breath. She confessed she wanted to go to London to be with her friend but was told to wait.
She then admitted that the band's song, "Songbird," had been on her mind since she learned that her best friend was ill. She said she thought she might get to sing it to her friend when she went to see her, but McVie passed away before Nicks could, was something that upset Nicks.
She said even though she didn't get to sing it to her in person, she was singing it to her anyway. Nicks confessed she knew she would need the lyrics one day, and the day had now come. She said all she could do was sing the song, which would help her remember her friend.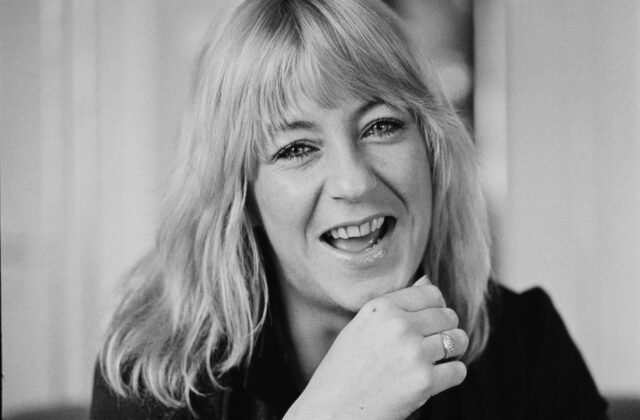 Christine McVie (L) and Stevie Nicks of music group Fleetwood Mac attend MusiCares Person of the Year honoring Fleetwood Mac at Radio City Music Hall on January 26, 2018 in New York City | Source: Getty Images
She then shared another photo in the same post, in which she wrote rhyming words that expressed how she felt about her friend's death. Her heartfelt words perfectly described her emotions as she said:
"Everywhere, you've been with me all along."
She then told her friend: "I'll see you on the other side, my love," and asked that McVie not forget her. The post was met with many beautiful wishes, one of which said: "The most beautiful words, as always."
Nicks also posted a tribute from the band to McVie, in which they said she was a special part of the band and that they would all miss her dearly. They mentioned that they cherished McVie and were heartbroken at her loss.
Margo Price commented on the post, saying she was sorry for the band's loss of their musical sister. She then said she was a fantastic writer, musician, and singer. She then said she was sending love to them.
Many others also shared their condolences with McVie's family and friends as they mentioned what a fantastic musician she was and how much they looked up to her.