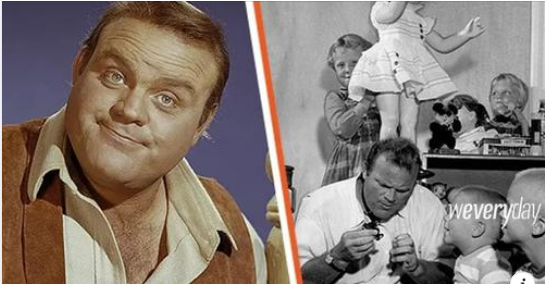 American television actor Dan Blocker lived a short life but left a lasting legacy career-wise and many beautiful memories with his wife, with whom he shared four children.
Dan Blocker was an American TV actor and war veteran famous for playing Hoss Cartwright in NBC Western television series "Bonanza." Besides being a great actor, he was also a loving husband and doting father to his wife and four children.
Although Dan died prematurely, his time on earth would always be remembered by his fans and loved ones. Find out about his life and relationship with his wife and kids.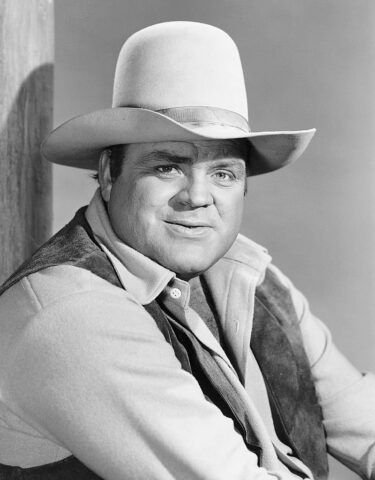 Dan Blocker as Hoss on the TV series "Bonanza" on January 01, 1900. | Source: Getty Images
How They Met
Dan met Dolphia Parker, a 5'3″ woman at Sul Ross. Parker was born on an Oklahoman ranch, where her parents bred quarter horses.
Parker was on the stage crew of "Arsenic and Old Lace," and Dan often sat in the auditorium. Anne Kate Ferguson needed a strong person to carry a dead body from the cellar during the play.
Ferguson spotted Dan and got him to take the role. However, he did so reluctantly and got a friend to join in. Eventually, Dan and his friend enjoyed the role and returned for more.
At a time, Parker became sick and had to be replaced by Freda Gibson Powell. Dan and Parker's first meeting was not the most ideal. She was forced to make him leave the auditorium because he was being a thorn in the flesh of the performers.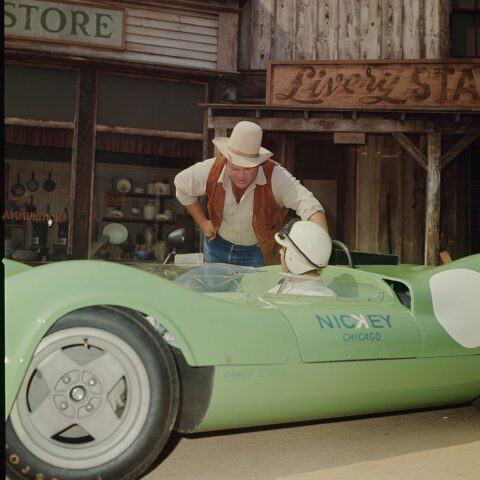 Dan had feelings for Parker and behaved himself. This made him get back on Powell's good books. Parker saw that Dan was a good actor and encouraged him to pursue theatre instead of football.
Eventually, Dan began to enjoy acting. Parker recognized how much he was into it and urged him to switch his major to speech in his junior year.
Dan became very involved in drama productions and joined Mask and Slippers. He appeared in or directed several productions, including the drama club's production of Noel Coward's "Fumed Oak."
Dan Blocker is photographed with a cowboy hat and a rifle on December 31, 1955. | Source: Getty Images
Dan Blocker is photographed with a cowboy hat and a rifle on December 31, 1955. | Source: Getty Images
In "Fumed Oak," he starred alongside Parker, who was also an actress. In the play, he played her despicable husband, who abandoned her.
Army and Wedding
Dan graduated from Hardin-Simmons University, Abilene, Texas, in 1950. He graduated with a B.S. in Speech. He was offered the chance to play football after graduation but rejected the offer, choosing to give acting a chance.
Dan moved east after graduation with his friend Dennis Reed and joined the summer stock circuit starting with Brattle Hall Theatre in Boston.
He appeared on a Broadway production of "King Lear" in 1950. However, Dan's apprenticeship ended after receiving his draft notice in 1950.
He was inducted into the Army and spent four months at Camp Polk, Los Angeles. During this period, he appeared in "Macbeth."
After waiting a while before getting his custom-made boots, Dan joined the 179th regiment and spent nine months in Japan to serve in the Korean War.
He spent the last nine months in Korea, where he experienced difficult circumstances. Enemy soldiers trapped Dan and his squad on Christmas Eve 1951. They were trapped on Hill 255 for ten hours.
On September 23, 1952, Dan was discharged from the Army. Incredibly, two days after his discharge, he tied the knot with the love of his life, Parker, on Thursday, September 25, 1952.
The couple tied the knot at noon in Carlsbad, New Mexico. The officiating minister at their wedding was a retired Presbyterian minister, Rev. J. Dando.
Life after Wedding
After tying the knot with Parker, Dan returned to Sul Ross, where he attended the State Teacher's College and bagged a master's degree in dramatic arts.
Dan and Parker found things rough at the beginning of their marriage. Thus, he had to take a job so that he and his family could make ends meet.
Dan taught English and drama at a high school in Sonora, Texas. Afterward, he moved to Carlsbad, New Mexico, where he taught sixth grade. Dan and his family eventually moved to California, where he continued teaching while preparing for his Ph.D. studies.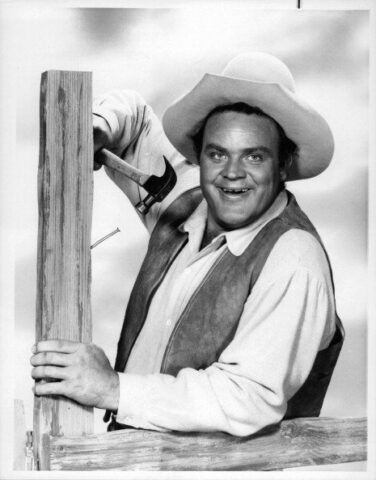 Portrait photo of US actor Dan Blocker. | Source: Getty Images
Dan was not earning enough money by working as a teacher. Thus, he returned to acting to earn more money as he had become a father of four. He started auditioning for TV roles and was cast in bit-part roles in Westerns, which held sway at the time.
These roles rekindled Dan's passion for acting and transforming into different characters. Afterward, he starred in several popular series, including "Gunsmoke," "The Rifleman," "Have Gun Will Travel," and "Maverick."
He also had a recurring role in "Cimarron City," a short-lived series in 1958. After the show was canceled, it seemed to be a heavy blow for Dan, but bigger things were up ahead.
Due to the cancellation of "Cimarron City," Dan was available for the creator, David Dortort's next project, "Bonanza." After a shaky start, "Bonanza" became a huge success and earned Dan so much fame and wealth.
The show's shooting also meant he did not have time for his studies, but he managed to appear in several movies, including "Come Blow Your Horn" and "Lady in Cement" alongside Frank Sinatra.
The fame and popularity of his starring in "Bonanza" did not appeal to Dan. He once explained that he was acting to make a living and not become famous. Also, Dan found it hard to believe that people were interested in him.
Besides feeling uncomfortable about the fame that came with starring in a popular television series, Dan was also offended when people grabbed him in public and expressed their love for his character on the show. He disliked how the fans put their hands on him and said he hated being pulled at and grasped and tugged.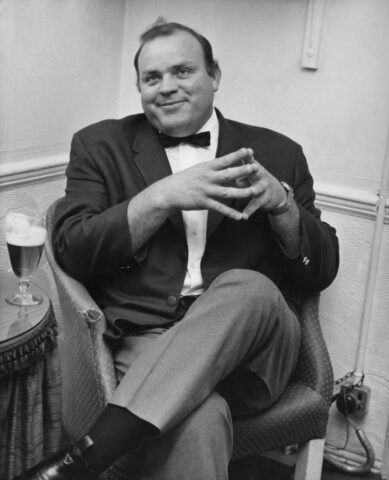 Dan Blocker in his dressing room at the London Palladium on May 9 1966. | Source: Getty Images
Dan Blocker's Fatherhood
Dan did his best to raise his children normally so that his celebrity status had no impact on them. However, despite his best efforts, whenever he and his family went outside for ice cream, they were inevitably surrounded by fans of all ages. Such occurrences disturbed Dan, who said:
"A man never appreciates his privacy until he's lost it. And it bugs me, it really bugs me. I try to keep the family normal, unaffected by Father's so-called celebrity. It's a losing battle."
Dan was a doting father of his four children comprising twin daughters Debra Lee and Danna Lynn and sons Dirk Blocker and David Blocker.
Today, Dirk is a Hollywood actor while his brother David is a producer and won an Emmy Award in 1998 for producing "Don King: Only in America."
Dirk showed fans a glimpse of his father's doting nature when he posted a rare photo of them from back in the days to celebrate Father's Day in 2018. He captioned the post: "Wishing all fathers and sons a joyous day. Treasure every moment."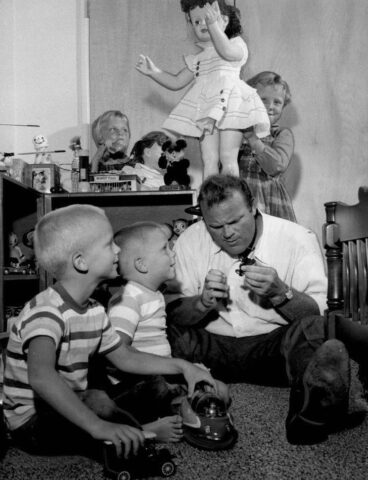 Dan took advantage of his 260-pound weight to push his kids around at home as a father. After returning home from the studio, he muscled his way past his sons to play with an electric race track for small automobiles.
The actor's preoccupation with the toy was an example of how good-natured he was, as he was known for his big heart.
Dan, Parker, and their kids lived in a four-bedroom home in Northridge, a suburb in San Fernando Valley, located about 20 miles from Paramount studios. Their home consisted of three bathrooms.
Dan and Parker loved living a simple life. Their home consisted of a swimming pool. Also, Parker drove a 1963 Cadillac while her husband drove a brand new Corvette Stingray.
Dan's friends included Texas and Los Angeles school teachers he knew before becoming an actor as an ex-school teacher. Also, Dan and Parker avoided the spotlight and big parties. Another evidence that Dan was a doting father of his kids is seen in the lessons his son, Dirk, learned from him.
Dirk learned not to desire fame while growing up with his dad. Also, he got his start walking on set with his dad. In a chat with MeTV, Dirk revealed:
"I suppose I was bitten by the acting bug at an early age while going to work with my dad. His schedule was such that this was one of the only ways to spend a lot of time with him."
Dirk said he watched Dan and his cohorts as they chatted amiably about current happenings before transforming themselves into different characters on set. He also revealed that his dad enjoyed his work so much that passion was transferred to him.
Dan Blocker's Sudden Death
Dan died at 43 on May 13, 1972, in Los Angeles. He had visited his hospital to have his gallbladder removed ahead of the new season of "Bonanza."
The surgery went smoothly, but Dan started having breathing problems later that night. His condition worsened until his wife rushed him to the emergency room. However, he passed out in the car on the way.
In the emergency room, doctors did their best to trace the reason for Dan's breathing difficulties. They discovered a blood clot had formed, most likely due to his surgery.
The clot traveled down to his lungs. The doctors rushed him into surgery, but it was too late as Dan died of heart failure before the doctors could remove the clot.
Parker and one of her twin daughters were at Dan's side when he gave up the ghost. Meanwhile, the other twin and her two brothers were traveling in Europe.
Despite Dan's premature death, he left a big impact on many people through his acting. Also, he exemplified what a doting father and loving husband should be. There is no doubt that his legacy would live on.