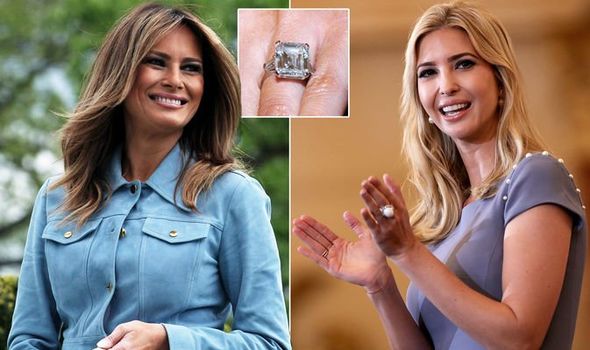 Back in 2004, Melania's life changed forever. After dating Donald Trump for a few years, they finally got engaged and were preparing to wed. Their wedding, which was very expensive and lavish, was made a bit more affordable by hosting it outside of wedding season on January 22, 2005.
Ten years later, Melania would be thrust into the national spotlight when her husband decided to run for the presidency, which has made her dazzling diamond engagement ring even more of a talking point among Americans.
A lot has changed in the Trumps' lives over the years. But fifteen years into their marriage, Melania still knows how to flaunt the ring she received from Donald when she accepted his proposal for marriage.
Apparently, the ring is worth a bit of money, which anyone with eyes would be able to tell you. But exactly how much money? Well, we received word directly from 77Diamonds.com managing director, Tobias Kormind, about the approximate value of the rock that Melania – and her daughter-in-law, Ivanka – wear on their ring fingers.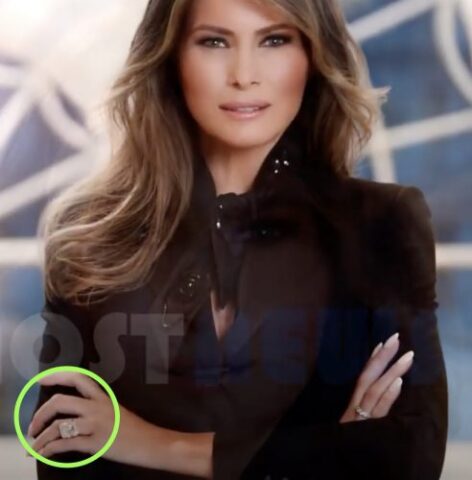 He told Express.co.uk: "When Melania Trump got engaged in 2004, Donald Trump bought her a 15 carat, D Flawless, emerald cut diamond ring from Graff which would today retail for $3million, or around £2.3million. At the time, Trump hit the headlines for claiming he had enjoyed a 50 percent discount."
However, this might have been untrue because the designer did not sell any rings at a discount – not even to a reality TV star like Trump.
"Graff was later quoted saying 'we don't sell items for publicity value,'" He added.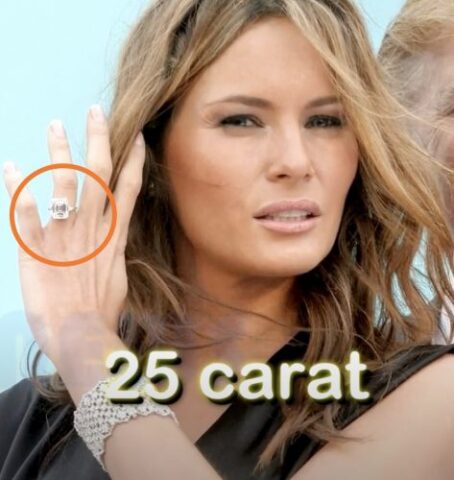 Although the first ring he bought Melania was expensive, Trump decided to shell out more money to get her a new ring to mark their ten-year wedding anniversary.
Kormind continued: "A decade later, on their 10th anniversary, Donald Trump upgraded the size of Melania's ring to a 25-carat diamond, also from Graff. This is the ring Melania decided to wear in her official White House portrait. That 10th-anniversary ring would today retail for $3.5million or £2.7million. It is significantly larger than Melania's original engagement ring, but it is not D Flawless, which is the top and most coveted diamond quality in existence."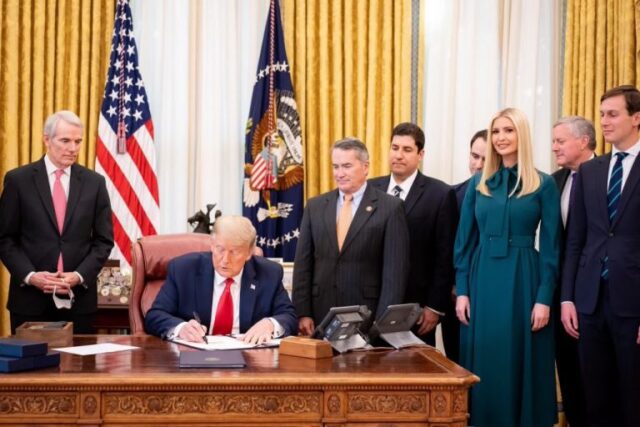 Like her stepmother, Ivanka wanted a big engagement ring, too. Before she tied the knot to Jared Kushner, son of a rich businessman, in 2009, he made sure to fulfill her dream and gave her a large rock of her own. However, Kormind clarified that Ivanka's ring is worth a whole lot less than her stepmother's.
He said: "When she got engaged to Jared Kushner, Ivanka Trump received a 5.22 carat, D Flawless, cushion-cut diamond on a diamond-encrusted band which I estimate to be worth £400,000."
Rumor has it that Ivanka designed her own ring, and Jared picked the center diamond, which ensured he had control over the ultimate price. Ivanka seldom wears the ring in public.
What do you think about the engagement rings Melania and Ivanka Trump received from their current husbands? Should they wear them more often or less often in public?