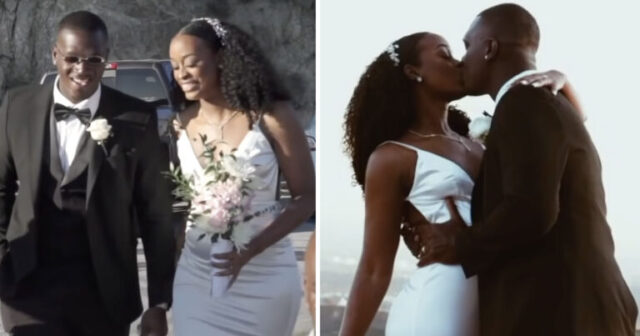 Weddings are an expensive business in this day and age. It is estimated that an average American wedding costs about $30,000. However, not everyone has the budget or the willingness to spend that amount.
These two newlyweds knew they would have to make some sacrifices to make sure they start their married life debt free!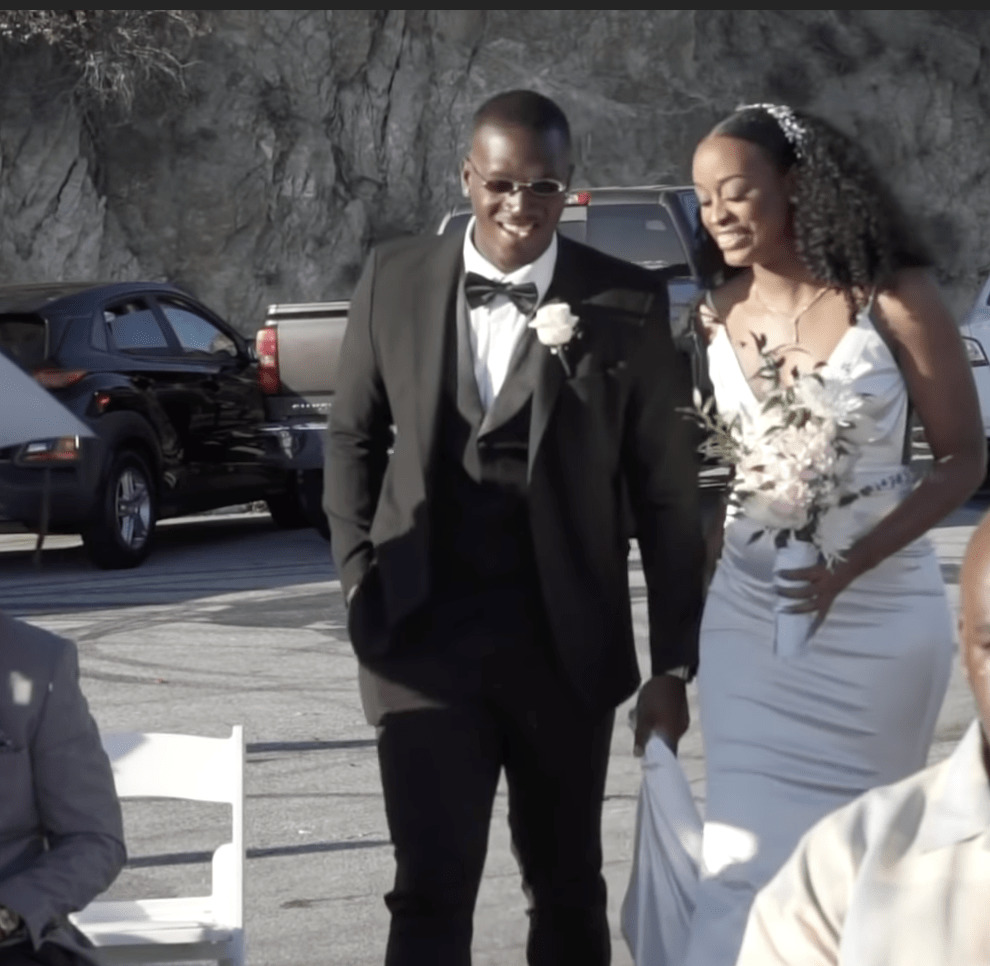 Kiara Brokenbrough was engaged to be married and had an idea of how she wanted her wedding. But she also knew she did not want to spend thousands of dollars on one day, and start her married life with her husband in immense debt.
"Our goal was to just be as minimal as possible. And to spend the least amount of money as possible," she said in an interview.
One of the biggest expenses for a bride is her wedding dress. Kiara turned to Shein to buy a cheap dress. Her thinking was that she was only to wear it for a few hours hence did not see the point in spending thousands on one!
"I didn't want to spend a lot of money on a dress because I had the mindset [that] I'm gonna wear this one time for a few hours," she said.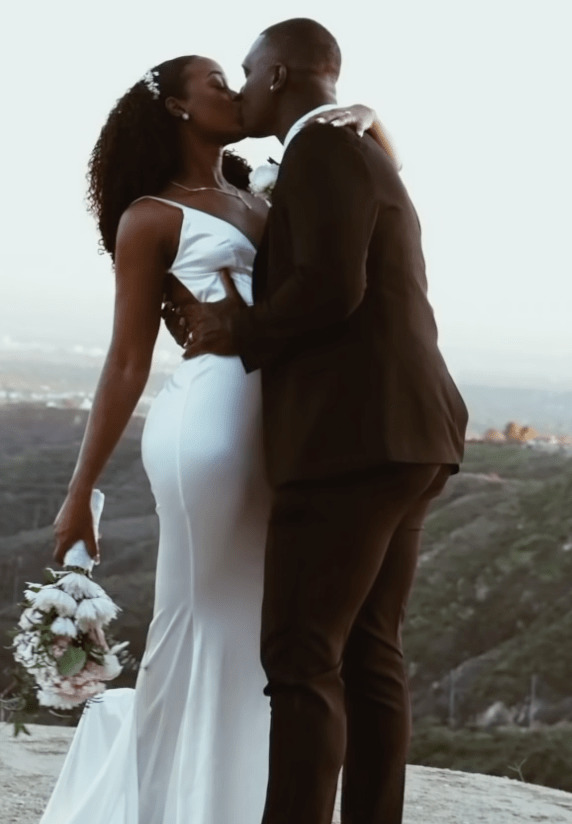 The couple chose a gorgeous location for their nuptials. They chose the Angeles Crest Highway with Southern California's San Gabriel and Sierra Pelona Mountains as their background.
They did not apply for a public permit hence only invited 30 to 40 close friends and relatives. This way the couple only paid for the arch they were married in front of and for renting chairs!
They also accepted help from their loved ones to help them bring their day together. Kiara's godmother gifted the couple flowers, while her godsister paired with her aunt to buy the couple their wedding cake!
Everyone then made their way over to Misty's Lounge for the reception. The couple had not even made a reservation; the wedding party simply showed up at the venue right when the restaurant opened and snagged all the seats they needed!
At the restaurant, all attendees understood they were paying for their own food and drinks. "The people we have there, they understood the assignment. They understood the things that we were trying to do, and they really supported us," Kiara said of the reception.
The young couple hopes they will be able to inspire others to spend less on their weddings as well. She said that when planning a smaller wedding without spending too much, one has to keep in mind the end goal: to have a good marriage as well and not just a good wedding day!
Kiara made a lengthy YouTube video explaining everything she did and hopes to help others plan simpler and budget weddings as well.
In this day and age, where everyone is obsessed with spending more money to seem cooler on social media, this couple did the opposite. They showed the world that how much you spend on a wedding doesn't matter; it's the marriage you need to focus on!
Share this piece to inspire others to have a simpler wedding and focus on what is more important than just one day; the lifelong marital commitment they are making.