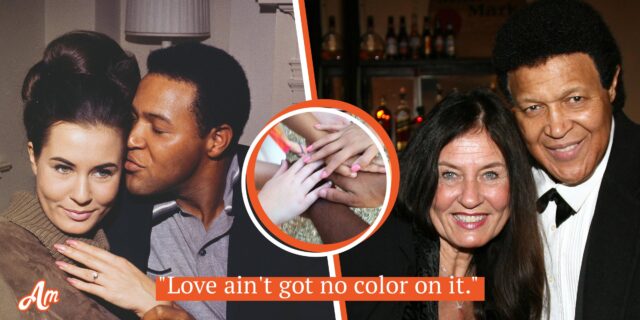 Chubby Checker captured the hearts of many with his music, while he lost his own to a beauty queen. They are happily married to her after 58 years, against all odds.
Don't call him a one-hit wonder because Chubby Checker has had 34 hits and released the song that influenced the dance craze culture in the 1960s. He was the only artist with five albums gracing the top-12 chart in the same era.
He got his stage name during one of the times he auditioned for Dick Clark; they called him Chubby Checker as a reference to Fats Domino, and the name stuck. While performing in the Philippines in January 1962, Checker spotted a beauty in a polka dot bathing suit, and she took his breath away.
It turns out that girl was a literal beauty queen. Catharina Lodders was from the Netherlands and held the title of Miss World in 1962. The musician said he had plans for matrimony when he met Loddars. She captured his heart and they started a relationship. They were from different cultures but found a common language in love.
But the law still did not permit individuals of different races to marry.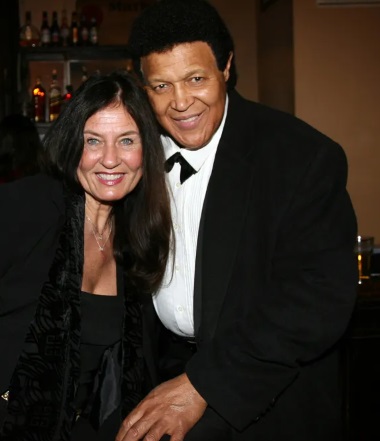 Checker, whose real name is Earnest Evans, was born in October 1941 in South Carolina. He moved to Philadelphia when he was about seven, where he went to school. His mother got him to play and sing at church.
In high school, he got the name Chubby got a job butchering chickens and his boss hooked him up with a friend in the music business. Checker signed with Cameo-Parkway records and released his first single, "The Class," in 1959. Speaking about getting into the music business, Checker said:
"I got my big break from Mrs. Dick Clark. She saw something special in me."
It was Dick Clark of "American Bandstand" fame who recognized Checker's confidence and talent and suggessted the young singer reimagine Hank Ballard's "The Twist." Checker released his version which topped the Billboard Hot 100 in 1960 and charted again in 1961 after an appearance on the "Ed Sullivan Show."
Love Has No Color
After Lodders completed her duties as Miss World, Checker proposed to her at his parents' house in December 1963. The model and her Rock and Roll star married in 1964 at the Temple Lutheran Church in Pennsauken, New Jersey, and have been going strong ever since despite the challenges of being in an interracial relationship.
Chubby Checker and his wife of 58 years have three children and seven grandchildren.
Checkers and Lodders experienced racial discrimination and criticism for being together. Even though the Civil Rights Act of 1964 had been passed, it gave African Americans the right to vote and be free of segregation in institutions. But the law still did not permit individuals of different races to marry. The ban on interracial marriage would be lifted three years after their wedding.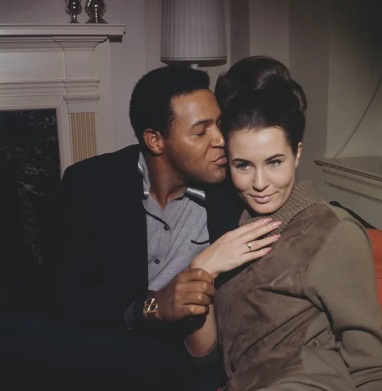 When asked how he felt when people found out he was marrying a white woman, Checker said he didn't care because love has no color. When they were newlyweds, they had trouble buying a house in Philadelphia. But they persevered and purchased a home outside Philadelphia in 1965, where they still reside. Checkers said:
"Black singers come and go, while white brothers get paid for 20 years. They're not playing me because it has a powerful significance. Maybe it's too much power for one man to have."
The musician went on to say that racism plays a significant role in how long musicians get recognition for their work, citing the example of Elton John, who began his career in the 1960s and is still relevant and earning today. He wondered how long current African-American stars like Beyonce would be able to last.
Still Twisting
The "Let's Twist Again" singer is 81 and still singing and dancing when he gets the chance. He goes out on tour and makes appearances on rock and roll music festivals and cruises. The pandemic might have stopped him from touring, but it gave him time to spend with his family. Speaking about his current outlook, Checker said:
"Time goes by so fast. I'm in the 80s club. I'm counting the minutes. But I'm going to do the best I can with them because you know something? It's just wonderful to be here."
Once he got back on stage, he didn't miss a beat. He loves to perform for fans who are still moved by his music. Though some feel that the Rock and Roll Hall Of Fame has failed to recognize his contribution to the genre, the artist has said that it is more worthwhile for him to see fans still coming out to his shows.
Chubby Checker and his wife of 58 years have three children and seven grandchildren. He still loves to spend time with the love of his life. He doesn't plan on retiring, saying that laziness is the worst thing. He credits his father for giving him a work ethic and making him a man. He got his first job shining shoes at four years old and has been working since.