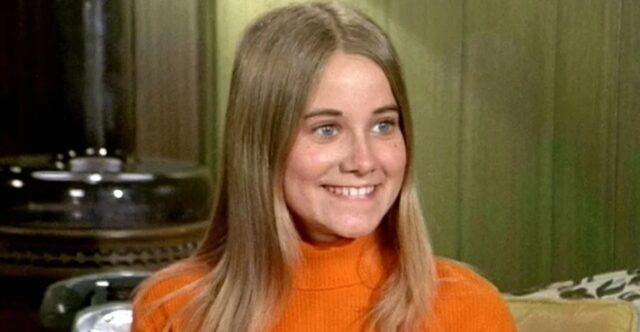 "Brady Bunch" star Maureen McCormick brought her fans to tears when she danced with her brother, Denny.
Maureen McCormick and her husband are her brother's caregivers.
The actress wants to make every day feel like a birthday for her brother.
Maureen McCormick, famous for her portrayal of Marcia Brady on the hit show "The Brady Bunch," recently posted a video on Instagram that left fans in tears. The 66-year-old actress shared a sweet and intimate family moment when she posted a video of her dancing with her brother.
Fans adored the glimpse into her private life, and many gushed about touching it was to see the actress share such a wonderful and loving bond with her brother, Denny McCormick. In the video, the two can be seen swaying slowly to a heartfelt song.
Maureen made the Instagram post to commemorate spending Thanksgiving with her precious brother and husband. Fans in her comment section wished the family the best for the holiday and raved about how wonderful it is to see the siblings together:
"Beautiful dance!! Brought a tear to my eye. Maureen, you're an angel."
Her followers couldn't get enough of the brother and sister, and many applauded Maureen's unending support of her special needs brother. One follower even said the love in the video made her wish she had a brother.
View this post on Instagram
While the pair was swaying, Maureen asked her brother whether he was enjoying the song, and Denny responded with an enthusiastic "Yes." The actress also held him tightly and sang to him, showing their close bond.
What Maureen Said about Her Brother
In an interview, Maureen opened up about her family's history with individuals with special needs. She explained that her mother and father spent their lives trying to enrich the lives of people like their son.
He spent years teaching and helping people with special needs. When Maureen's brother, Denny, was born, doctors advised her parents to place him in an institution where he would get dedicated care. Instead, they took care of him themselves. It turned out to be the best option, as Maureen noted:
"He's one of our greatest joys and gifts. He's so pure, his heart is amazing."
Maureen shares her parents' humanitarian streak. After they passed away, she decided it was up to her to keep looking after her brother. She filed for conservatorship, and now she's happy to say that she looks after Denny with the help of her husband.
Working with Denny also inspired her to get involved with the greater special needs community. Recently, the actress has partnered with the Special Olympics to spread a positive message and help promote inclusivity.
The musician can be heard crooning "Happy Birthday To You" in the background while Denny and his sister sing along.
Maureen also explained that her brother loves the Special Olympics and reminisced about how they would often watch some of the events together. After Denny spent the lockdown away from his family, they are happy to have him back with them.
How Did Maureen McCormick Celebrate Her Brother's Birthday?
In October, Maureen and Denny celebrated his birthday together. Maureen shared a video of them sitting in what seems to be a restaurant, listening to a birthday surprise Denny received from the musician Joe Newberry.
In the video, Maureen holds a phone in front of her brother with a birthday message from Joe. The musician can be heard crooning "Happy Birthday To You" in the background while Denny and his sister sing along.
View this post on Instagram
In the caption, Maureen thanked everyone for the mass of birthday wishes Denny had gotten. Maureen's followers also filled up the comment section with countless well-wishes for Denny as well as Maureen.
View this post on Instagram
Maureen also profusely thanked Joe for the thoughtful video and said she would play it to him daily. She went on to say she decided to treat every day as Denny's special day to ensure he gets the love he deserves:
"I've decided that for the rest of his life every day I am with Denny is going to be his birthday!"
Maureen McCormick and her husband, Micheal Cummings, ensure Denny's every need is met, and they work hard to promote awareness and inclusivity for people with special needs. Maureen's partnership with the Special Olympics has also done a lot to help her spread her message.