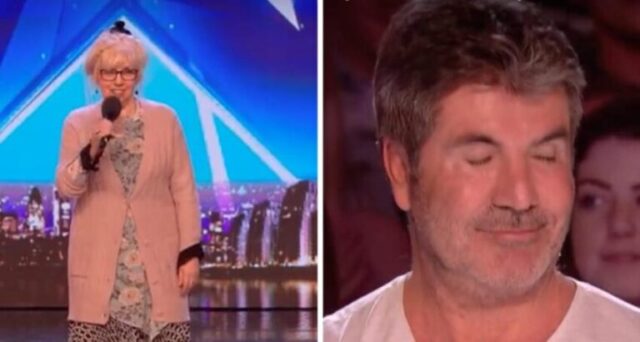 An Elderly Woman Walks Up To The Stage To Perform The AC/DC's Classic Hit Simon Thought She Couldn't Handle It Shuts Him Up Eventually
The entire audience, including judges Alisha Dixon, Amanda Holden, David Williams, and Simon Cowell, were so quiet that a fly could be heard in the audience at the beginning of her performance.
While many in the audience expected something a little more subtle, they watched with excitement as she began to sing AC/DC's hit Highway to Hell in true rock form.
After watching her performance, the audience greeted the singer with applause.
Jenny Darren has been singing since the age of 12 and listens to big names in music such as Jimmy Page. At one point in her life, she even sang backing vocals for AC/DC and released four albums, which included Iron Maiden drummer Nicko McBrian, as reported here by the Radio Times.
After retiring, the Birmingham resident decided it was time to return to what had made her so happy in the past.