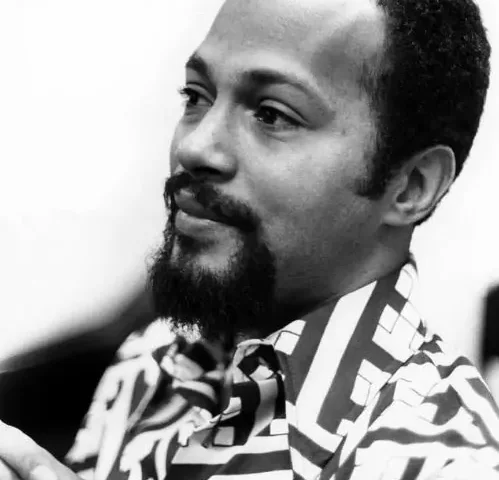 Al Roker Mourns Loss of Iconic Producer Thom Bell While Battling Health Challenges
Thursday brought a heartrending announcement from Today show star, Al Roker, who took to Instagram to share the unfortunate news of Thom Bell's death, a legendary Philadelphia music producer, while simultaneously expressing a moving tribute to his life.
Thom Bell: A Melodious Legacy
Thom Bell, a distinguished music producer, arranger, and songwriter originally from Jamaica, has passed away at the age of 79. This shocking news was delivered by Roker, who shared a nostalgic picture of Bell on Instagram to commemorate his immense contribution to the music industry.
Roker paid homage to Bell by stating, "Thom Bell, a renowned Philadelphia producer, passed away at age 79. My life's soundtrack was his music." Bell was an integral part of the distinctive Sound Of Philadelphia, which featured iconic bands and artists such as The Spinners, The O'Jays, The Delfonics, The Stylistics, and Elton John.
Fans Share Heartfelt Condolences
Roker's post led to an outpouring of emotions from his fans, who expressed their grief with teary-eyed and praying emojis. Some followers also shared their personal memories of Bell's music, emphasizing the indelible imprint he left on the music industry.
One follower mourned the loss of an extraordinary talent that could craft a sound like no other. Another fan offered gratitude for the music Bell created and extended their condolences to his family. Yet another fan wished Roker a speedy recovery despite the sad news, stating, "Good news despite the sad news. The @todayshow would not be the same without you, so I hope you're feeling better and getting stronger."
Roker's Health and Personal Struggles
Beyond mourning the loss of Thom Bell, Roker has also been grappling with his own health challenges. The TV personality has spent the last couple of weeks battling blood clots in his lungs, combined with the devastating news of his sister Patricia's unexpected demise.
Having been a part of the Today show for over 25 years, Roker was hospitalized for over two weeks following Thanksgiving due to his health issues. He recently provided viewers an update from his home, announcing his temporary hiatus from the show.
In his candid update, Roker said, "It's been a struggle. I won't mince words. I've had a lot of operations, but this one has been the worst thus far."
Despite his ongoing struggles, Roker expressed his gratitude for the outpouring support he has received, stating, "There are many people and things for which I am grateful. You feel incredibly appreciative for this outpouring of prayers and appreciation as a result."
As Roker embarks on his recovery journey while mourning the loss of an icon, we join his fans in extending condolences and wishing him strength and speedy recovery.