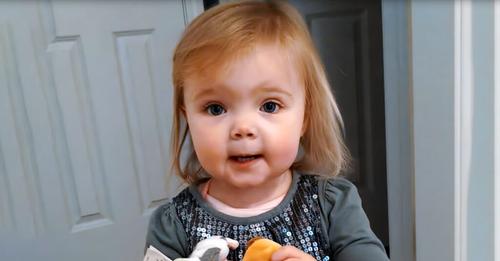 Many of us were raised singing nursery rhymes and often past them onto our children. Whether your favorite was Humpty Dumpty or The Wheels on the Bus, they sure were catchy. One precious toddler stole the hearts of millions with her rendition of "Old MacDonald."
Josie is an adorable two-year-old who loves animals as much as any other toddler. Her parents even bought her a puppet toy that has barnyard pets for the fingers. Little did Josie know, she'd go viral for what happened next.
Back in 2014, she stood in the doorway of her parent's bedroom and sang an endearing rendition of "Old MacDonald." She could barely make out some of the words, but that didn't stop her from giving it her all.
She sings about dogs, cats, cows, and even a little duck. The lovable performance will have you smiling so hard that your cheeks get sore. You can't help but laugh as she finishes the nursery rhyme with a bang.