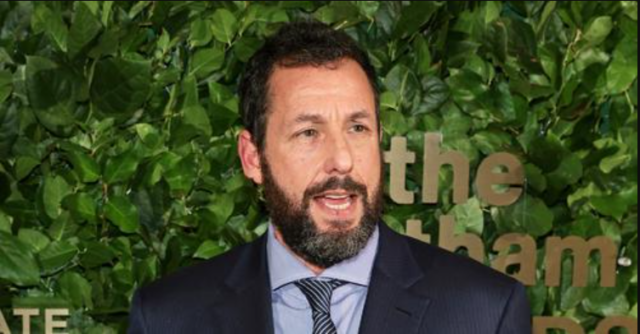 The comedian revealed in a poAdam Sandler still holds his late friend Chris Farley near to his heart more than twenty years after Farley's death.
During a recent episode of the "Happy Sad Confused" podcast, Sandler reflected on his friendship with Farley, who died in Dec.
1997 of a drug overdose at age 33. The comedian revealed that he still gets "so emotional" when he performs the "Chris Farley Song," a musical tribute he wrote several years ago to memorialize the late "Saturday Night Live" star.
Sandler performed the song as part of his Netflix special "Adam Sandler: 100% Fresh" and released it in Dec. 2018 to mark the 21st anniversary of Farley's death.
The following year, he paid tribute to Farley on the "SNL" main stage on his first hosting gig in May 2019.
"The first few times, we played that song, I would tear up and I couldn't really sing it well because I'd get so emotional and then I felt it and was able to get it out there," Sandler said of the tune.
He shared that to this day, he is still affected by his friend's death and the tribute song to him, adding, "It's weird, but when that song starts, I go, 'Oh f–k, alright, don't cry and don't do that' still. I've sang it maybe a hundred times already, but it rocks me."
dcast episode that he wells up whenever he pays tribute on tour to his late friend and former "Saturday Night Live" co-star.
"I think it's because we show a video of Chris and I see his face," he said, referring to a montage video that shows clips of some of Farley's best comedic moments. "And I remember his dad and I'm friends with his brothers and his mom and everybody and they still miss him a lot. So yeah, it gets me."