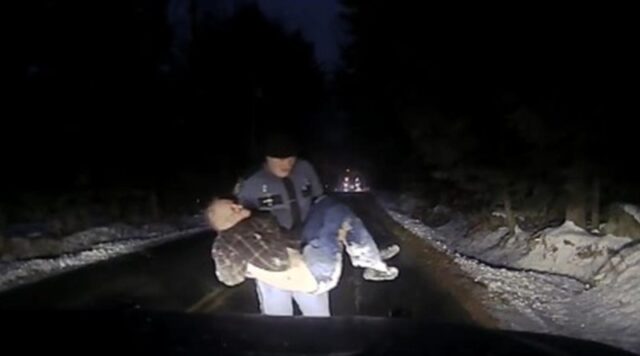 Trooper Tyler Harrington had just started his shift in the early hours of the morning when he learned of an 82-year-old man who had gone missing during a winter storm.
Bernard Perry who has Alzheimer's had wandered away from his home in Vassalboro, Maine, during a winter storm in later December.
His frantic wife had called 911 to report her husband missing just after 5 a.m.
That's when Trooper Harrington didn't hesitate to help. "Luckily, Mr. Perry lives around four miles from my house," he said.
YouTube
Trooper Tyler Harrington said the roads were covered with ice and snow but he flagged down a plow driver and asked him if he had seen an older man walking nearby.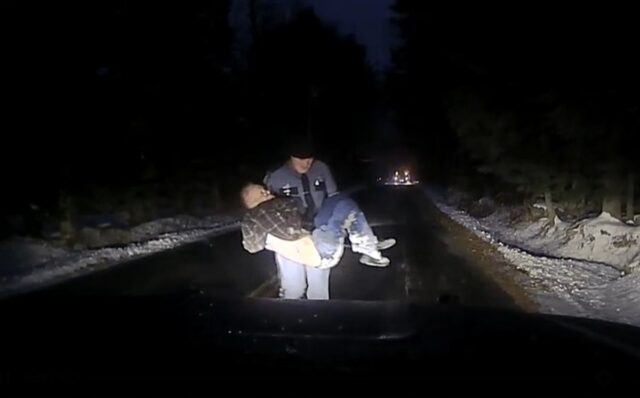 "I had the plow truck driver show me where the last place he had seen him as I followed him over. The plow truck driver pointed in the general area. I was able to shine my flashlight and see Mr. Perry off the roadway in the ditch," he said.
Great job Maine State Trooper Harrington for locating and saving an elderly man. @mainestatepo https://t.co/l7B1n8AFHG pic.twitter.com/8ntjTCYzWi

— Captain Chris Sherry (@CHPChrisSherry) December 23, 2021
By the time the trooper got to him, the elderly man was suffering from severe hypothermia and frostbite and could not speak. It was estimated that the elderly man had been in the ditch for about 90 minutes and a quarter-mile from his home.
"I don't know how much longer he would have had," he said.
"He was unable to walk. I had asked him if he could hear me. He made a groaning noise which led me to believe that I was going to have to carry him to safety," Trooper Harrington said.
Bernard was carried by the officer to his car and given a blanket. Then he was taken to the hospital to recover.
Trooper Harrington played down his heroic efforts that night.
"Ultimately being at the right place, at the right time. Any one of us, any law enforcement, any civilian would have done the exact same thing I did," he said.
Thank goodness Trooper Harrington found this man in time otherwise the end result could have been very different.
Help us pay tribute to those frontline workers who risk their lives every day to help the community by sharing this story.