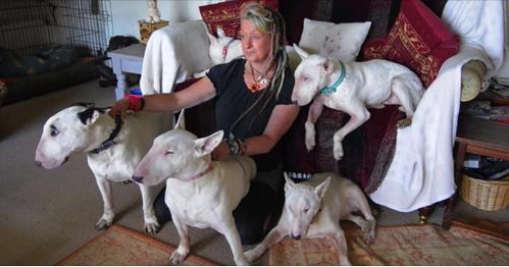 Happiness for Liz Haslam is the time she spends protecting and caring for dogs that need her help. In return, she receives gratitude and love from the dogs.
Liz has often said she wouldn't change her relationships with the dogs for anything in the world. And she means this literally.
Liz told Express that she met and fell in love with Mike, her now ex-husband, when she was only 16 years old. Shortly after high school, the two were married.
The newlyweds settled into a two bedroom home along the English countryside in Barnham, Suffolk. The couple became parents of a child who they named Ollie and were married for 25 years.