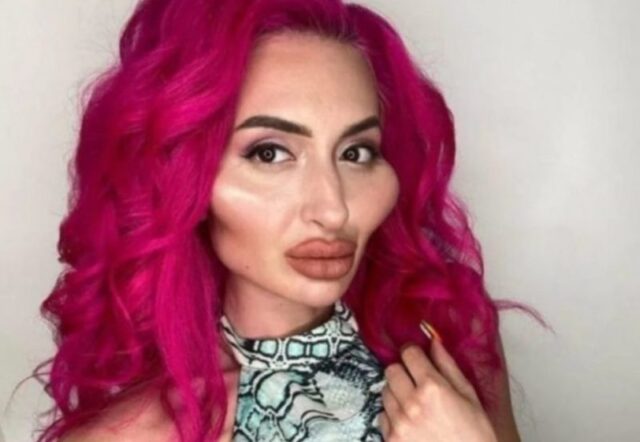 An Instagram star who boasts 'the world's the biggest cheeks' has shared a rare photo of herself before she underwent extreme cosmetic surgery.
Blogger Anastasia, who became famous on the Internet thanks to her huge cheekbones, showed what she looked like before plastic surgery.
Some believe that plastic surgery benefited Anastasia, and others that now the blogger looks like a monster.
Anastasia is 32 years old, and she has two accounts on Instagram, to which more than 300,000 people subscribe.
Four years ago, the girl became addicted to beauty injections and fillers, without sparing money for them.
Anastasia Pokreshchuk has spent more than $3000 on facial fillers and Botox over the years and injects herself with hyaluronic fillers following the instruction of a doctor's online tutorial.
Now Anastasia has huge cheekbones, which she considers her highlight.
The blogger herself does not like to show her old photos, she is sure that she looks better than ever.
However, Anastasia decided to make an exception and share photos from 12 years ago.
Judging by the caption of the post, the woman does not consider herself attractive in these photos.
We must all remember that it is a personal choice and everyone's absolute right to look the way they want or feel most comfortable.