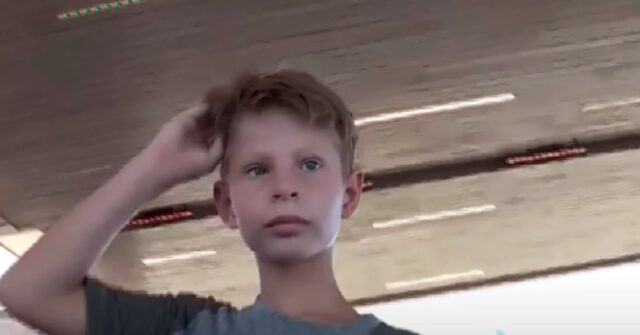 9-Year-Old Pleads "Take Me Too," When Younger Brother Is Adopted Without Him
The unpleasant reality is that many of the kids in foster care are siblings. Naturally, they don't want to be split up. However, not everyone gets the chance to be adopted. And most of the time, one gets adopted first before the others.
This is exactly what this 9-year-old Oklahoma boy had to go through…
You see, 9-year-old Jordan has been in foster care for six years. According to Jordan, it hurts not to have a family for the majority of his life, something that only kids in the foster care system would understand. That is why after his brother was adopted, he took it upon himself to grab the opportunity to convince them to adopt him too.
A few years ago, Jordan was interviewed together with his brother. They were both in separate foster homes at the time. They knew that it would no longer be impossible for them to see each other once his brother gets adopted.
Jordan has been living in a group home for some time. And like the other kids in the system, he too wanted to have his own parents.
When asked where he would go if, given the opportunity to visit any place on Earth, Jordan had a simple response, "To an adoption party for a home. I would just like to have a family to call mom and dad or just mom or just dad. I don't really care.
The reason it's important is because… so I could have some people to talk to anytime I need to. I hope one of y'all pick me. "
And when asked what his three most important wishes were, Jordan replied, "To have a family, and family, family. Those are the only wishes I have."
And surprisingly, that interview with Jordan went viral. Since then, he has been giving in to interviews. That's when he would take the opportunity to plead for anyone to adopt him too. Many were moved by his pleas, and they immediately came to help him.
Thousands of people phoned within just a few hours of the interview to ask about adopting Jordan. But Jordan wanted to be as close to his brother as possible. This is actually the reason why he was placed in a foster home near his brother.
Jordan's Permanency Planning Worker informed Marlowe that the Oklahoma Department of Human Services wanted Jordan and his brother to live closer together. Marlowe stated, "His brother's adoptive family has been agreeable to that, and even if things go well, they said they would be willing to take them out on day passes so they could spend some good quality time together."
Because of his viral video, Jordan is left with picking from the hundreds of adoption applications from people who wanted to give him a second chance to experience having a family and to live in a home where he will receive unconditional love.
Jordan has been through more difficult times than any child should. And like other children who have grown up in foster care, he deserves a loving family who will give him the care, love, and support that he has wanted since he was a young child.
This time, everyone is confident that Jordan will find a new home and a family for good.