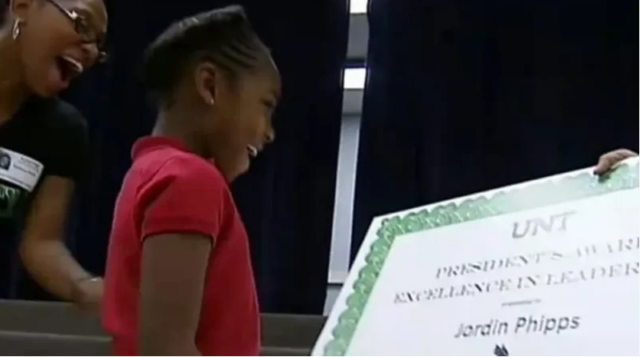 Jordin Phipps, 8, received a $10,000 scholarship from the University of North Texas recently after her sweet video went popular on social media.
Jordin may be seen in the movie wearing a University of North Texas t-shirt and chanting a slogan for motivation that she picked up from her neighborhood elementary school.
She declares, "I shall start my day in a positive way!" in her mantra. I promise to use kind words when I speak.
I will pay attention and I will do my best and I will study hard for every test!"
Phipps' mother, Nichole Smith, shared the video clip on the university's Facebook page, and it caught the attention of the school's president, Neal Smatresk.
Smatresk was so impressed that he decided to honor the 3rd-grader by giving her the President's Award for Excellence in Leadership, and a $10,000 scholarship.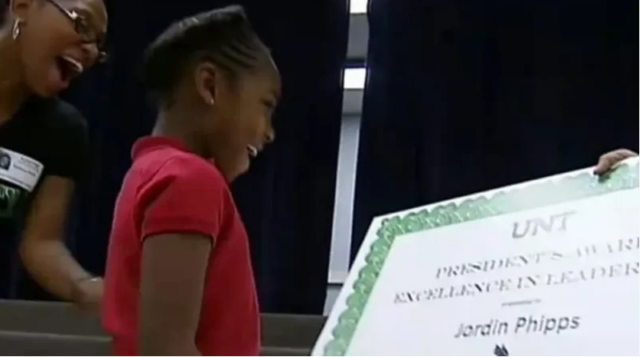 He also guaranteed her admission to the college's class of 2030, making her the youngest person in history to be accepted to the university.
During a recent assembly at her elementary school, Jordin was surprised by representatives from the university.
After making the announcement, a sizable payment was given to her, and the college's cheerleaders performed for her and posed for pictures.
Jordin states that she is unsure but may want to major in engineering.