When Maria Isabel Benites Chamba was laid to rest at age 95 in Ecuador one member of her funeral party refused to leave her side.
Her beloved dog Bumer joined family and friends to pay their respects, but it was her faithful friend that didn't want to leave.
During the wake for Maria, organized by Funeraria Santa Rosa, Bumer stayed by her side, just as he had done when Maria was alive.



"You could see the loyalty and affection that existed between her and her dog," a spokesperson for the funeral home told The Dodo. "He was always there with his owner."

After the ceremony a procession formed to follow Maria's coffin to the cemetery. It was then that Bumer jumped into the back of the car and refused to leave.



"He circled the hearse before hopping aboard as if to say, 'I want to go and say goodbye to my mom,'" the funeral home spokesperson said. "A tremendous example of loyalty."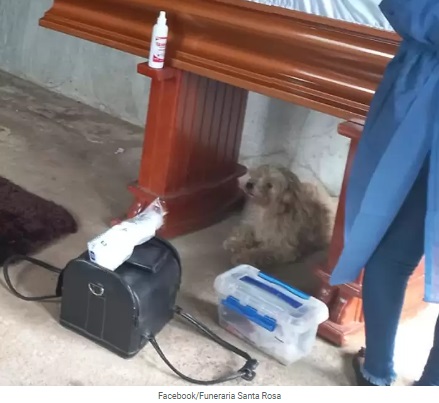 According to the funeral home, the little dog was last seen being comforted by Maria's family.



Facebook/Funeraria Santa Rosa
It's heartbreaking to see how much Bumer's loss is felt after his owner passed, we're so lucky to have such faithful and loving furry friends.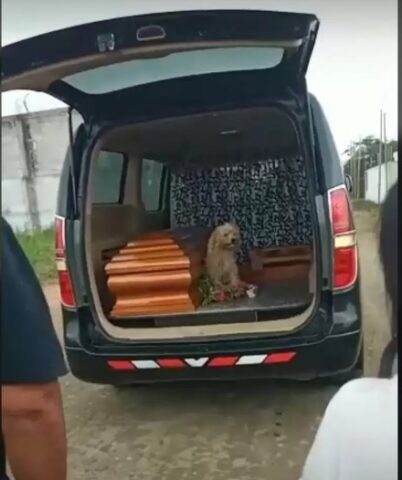 I hope Maria's family can offer the love and support this sweet dog needs to help mend his broken heart. Please share.